Distributed Switch or the vDS (vSphere Distributed Switch) is the most advanced virtual switch by the VMware to provide the network connectivity between virtual machines & the outside networks with some of Its advanced networking feature which are not available in the vSphere Standard Switch. vDS provides the centralized management of all the networking configuration & settings from vCenter Server. Centralize management of vDS is the main feature which helps the user to manage the whole virtual networking from single switch only instead of going on each host in case of standard switch.
Create vDS Step by Step :-
Step 1:
Login to vSphere Web Client.
Go to Networking.
Choose the Datacenter & right click on it.
Choose Distributed Switch > New Distributed Switch.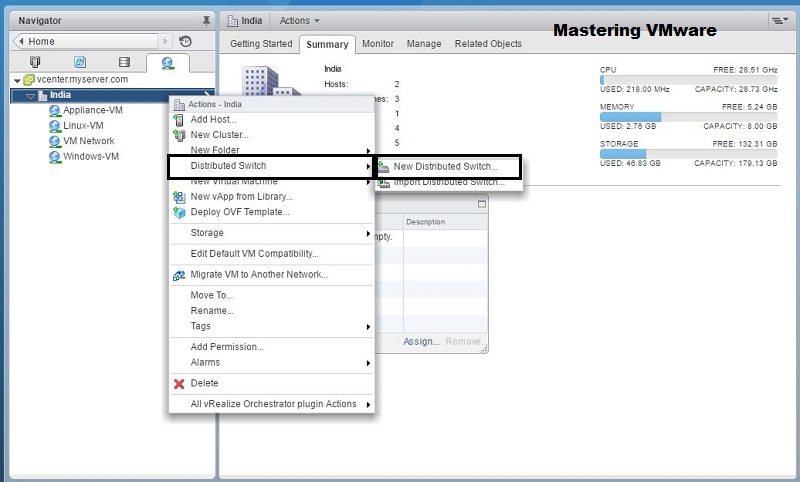 Step 2:
Provide the name for your new vDS.
Click Next to proceed.
Step 3:
Choose the version for your new vDS.
Click Next to proceed.
Step 4:
Here you can specify some of settings for your new vDS.
you can set the Number of uplinks which you will be using.
You can enable or disable the Network I/O Control.
You can also create the default port group while creating the vDS & also specify the name for the port group.
Click Next to proceed.
Step 5:
Review all the configuration & click Finish to create new vSphere Distributed Switch.
That's it now you have successfully create new vSphere Distributed Switch.
You can see your newly create vDS & It's configuration by choosing the vDS.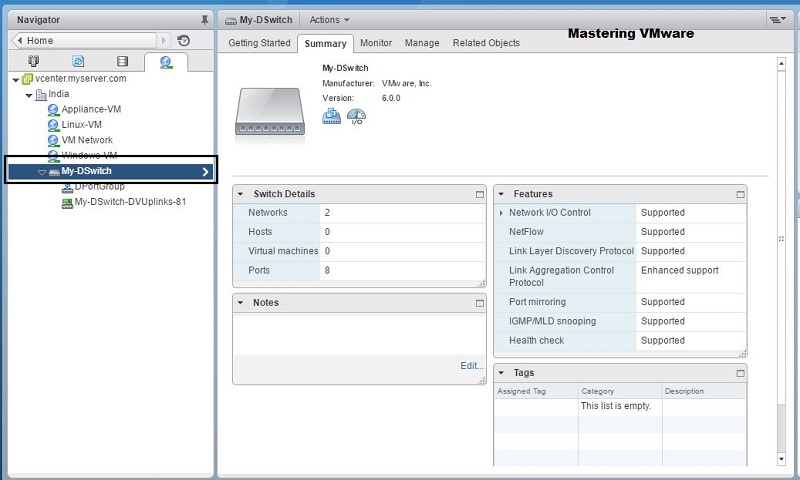 Checkout our posts on Distributed Switch Series :-
Introduction to Distributed Switch & It's Benefits ?
Comparison vSphere Standard Switch vs vSphere Distributed Switch.
That's it for Today Friends. I Hope you liked reading this post & If you find anything more to be added or removed feel free to write it in our comments. If you find it useful You are Feel free to share this on social media to help others & spread knowledge.
If you have any query on any thing you are free to write it in our comments section & we will make sure to provide you the better solution as soon as possible.
Join Our LinkedIn Group to get Updates & Discussions : Mastering VMware.
Checkout our Facebook Group for discussions & more.
You can also Like & Share our Facebook Page for Latest Updates.