Windows 11 is the latest operating system from Microsoft. Windows 11 comes with a completely changed overhaul look & improvements compared to Windows 10. Windows 11 is built on the same foundation as Windows 10. In this post, we will see How to resolve Windows 11 Not compatible in VMware Workstation.
Featured Sponsor
VMware Workstation allows you to create isolated virtual machines to test your applications or create Testing Home LAB. You can easily install any operating system inside a virtual machine running in VMware Workstation to test it. With the latest version of Windows 11 as well you can deploy & test in your VMware Workstation. Windows 11 requires some hardware compatibility to install & run. So in that case, if your PC doesn't have the hardware you won't be able to install it in VMware Workstation as well.
To overcome this issue you can simply make one small change & you can easily perform the installation of Windows 11 in your VMware Workstation.
During testing, we found the below error while installing Windows 11 in VMware Workstation.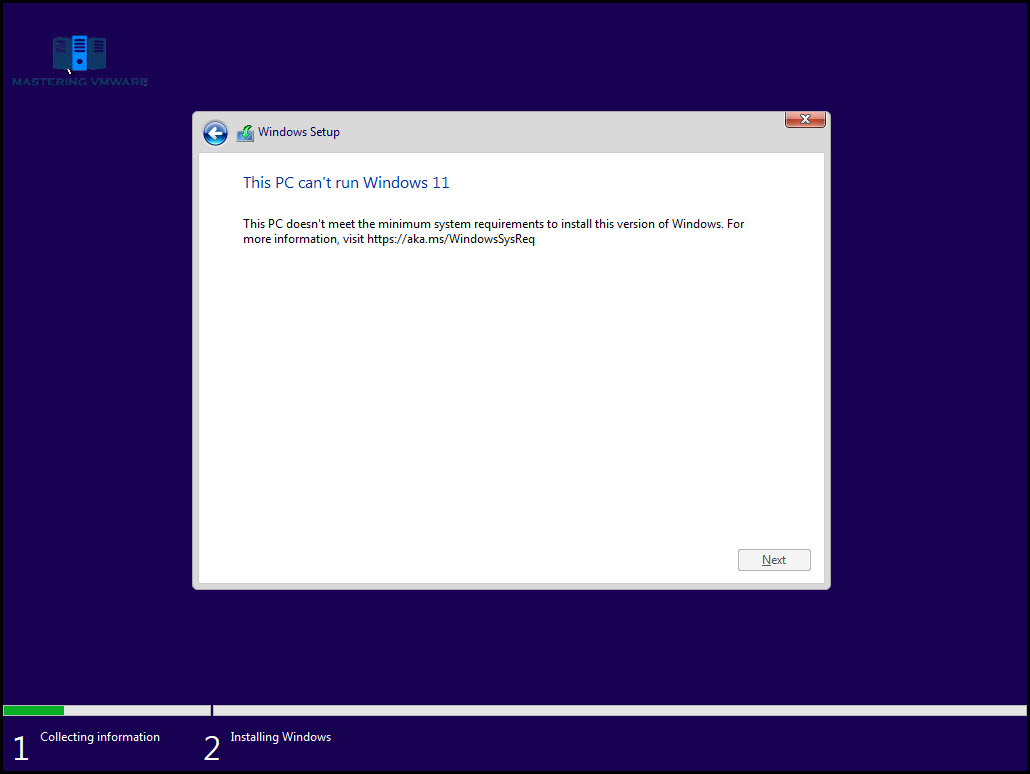 To Resolve this error you have to perform below simple change in your Virtual machine configuration.
Power off the virtual machine.
Go to the location where your Virtual Machine files are stored.
You will see multiple files here.
Right click on .vmx file & open it with notepad.
You will see various configuration parameters here.
Add below line at the end of the file.
managedVM.autoAddVTPM = "software"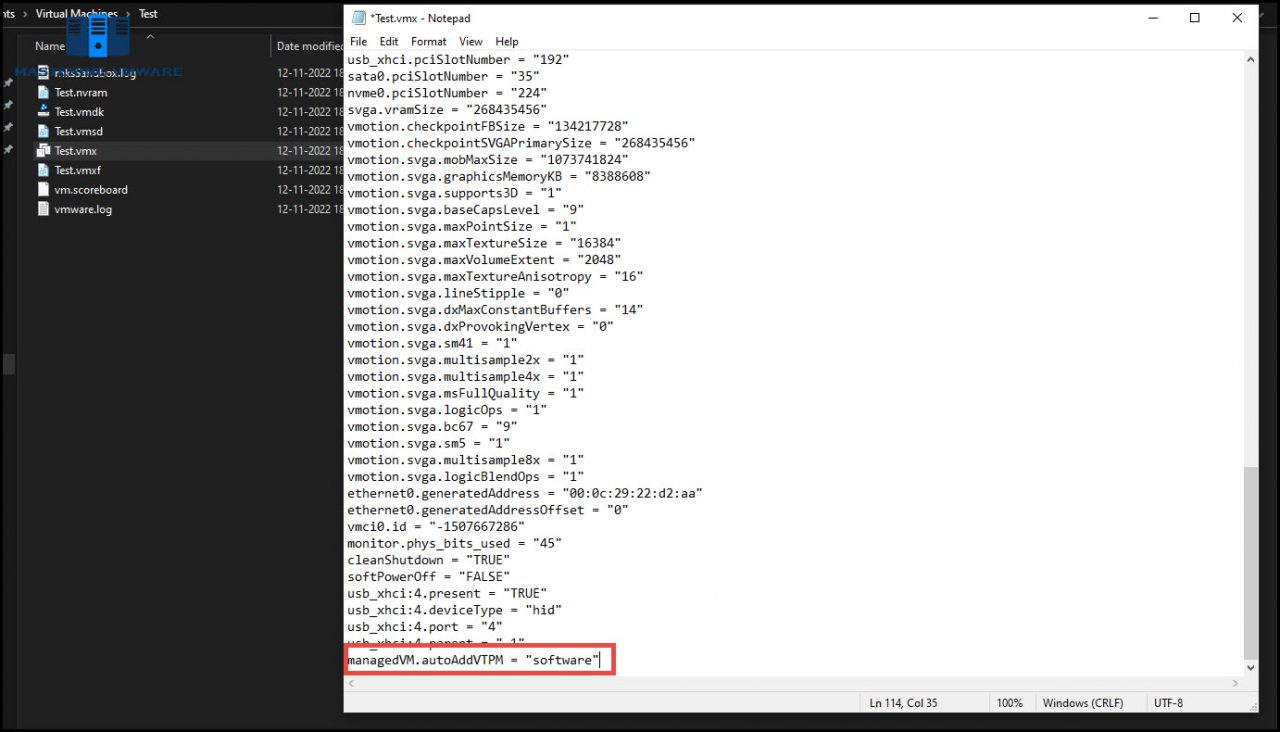 Now restart the VMware Workstation & you can now go ahead with the Installation of Windows 11. You won't see any compatibility issue now.
This error usually comes because Windows 11 requires TPM in your system. If your hardware doesn't have it you won't be able to install in your PC as well.
Note: In this post we have used VMware Workstation 16, If you are using different version it may or may not work.
Checkout our post on How to Install Windows 11 ?
That's it for Today Friends. I Hope you liked reading this post & If you find anything more to be added or removed feel free to write it in our comments. If you find it useful You are Feel free to share this on social media to help others & spread knowledge.
If you have any queries on anything you are free to write it in our comments section & we will make sure to provide you a better solution as soon as possible.
Follow us on Twitter for Regular updates : Mastering VMware
Join Our LinkedIn Group to get Updates & Discussions: Mastering VMware.
Check out our Facebook Group for discussions & more.
You can also Like & Share our Facebook Page for Latest Updates.