When you access the vCenter server through any browser you will get the security certificate warning. Which appears because of the self-signed certificate. So in this post i will tell you how you can remove self signed certificate warning.
Featured Sponsor
Remove Certificate Warning :-
Step 1:
Connect to vCenter Server using browser https://vcenter host name & you will get the warning message saying that there is problem with this website security certificate.
Step 2:
Click on "Continue to this website (not recommended)" & you will get below screen. Click on the Download trusted root CA certificate as shown.
Step 3:
You will see one file get downloaded.
Step 4:
Rename file to "download.zip".
Step 5:
Extract Zip file & you will find 2 files 1one with ".0" extension & one with ".r0" extension.
Step 6:
We have to rename the file which has ".0" extension to ".cer" & you will get warning just click Yes to rename the file.
Step 7:
After renaming you fill find file will look like certificate file.
Step 8:
Now open Run with admin privileges. type "certmgr.msc".
Step 9:
You will get the Certificate Manager wizard.
Click on the arrow with Trusted Root Certificate Authorities to expand.
Right click Certificates folder > All tasks > Import.
Step 10:
You will get the Certificate Import Wizard. Click Next to continue,
Step 11:
Here Browse the file which we downloaded & renamed & click Next to continue.
Step 12:
Leave it default & click Next to continue.
Step 13:
Click Finish to close the wizard.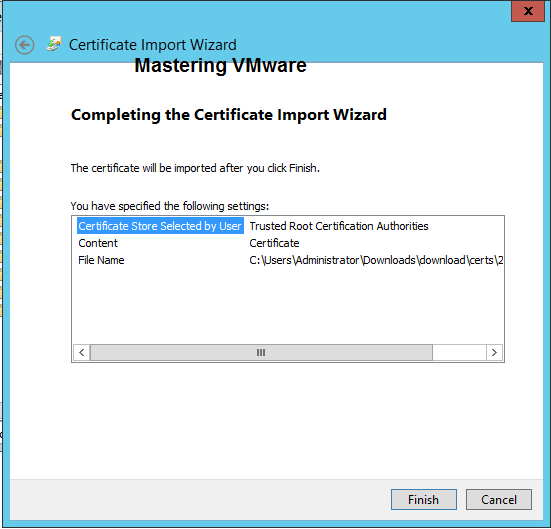 Step 14:
You will get Security Warning to install the certificate click Yes to install & you will get message that Import was successful.
Step 15:
Now Close the browser & connect to your vCenter Server you will find the red bar removed & secured green bar.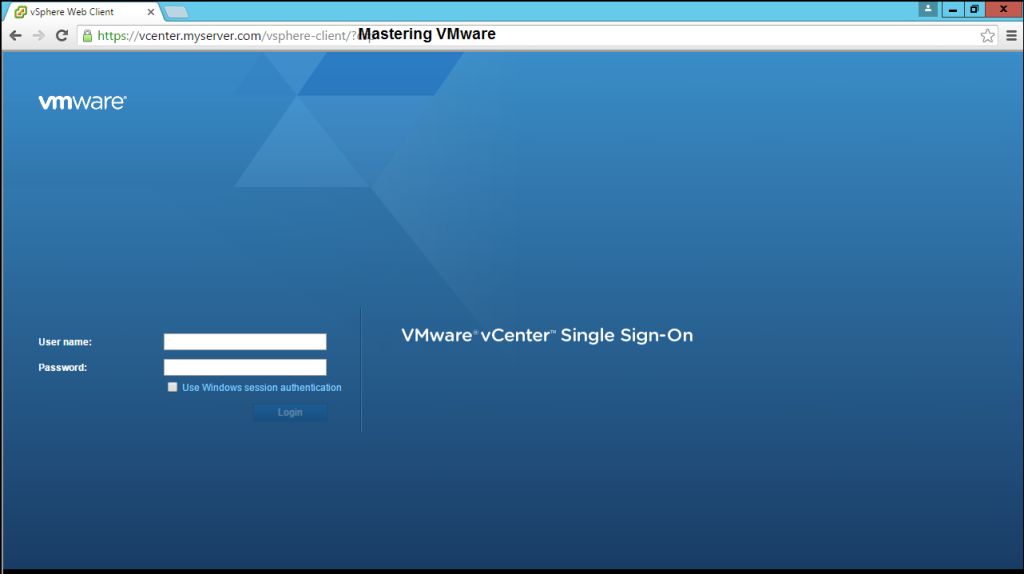 That's it you have successfully completed the steps.
Note:- This is only tested with the vCenter 6.
Checkout Our Posts on vCenter Server:-
How to Install vCenter Server 6 Step by Step ?
How to Install vCSA 6 Step by Step ?
That's it for Today Friends. I Hope you liked reading this post & If you find anything more to be added or removed feel free to write it in our comments. If you find it useful You are Feel free to share this on social media to help others & spread knowledge.
If you have any query on any thing you are free to write it in our comments section & we will make sure to provide you the better solution as soon as possible.
Checkout our Facebook Group for Discussions & More Stuff.
Like & Share our Facebook Page for Latest Updates.