IaaS Web server provides the user interface in the vRealize Automation portal for the administration and consumption of IaaS components. IaaS server is a windows server in which we install the IaaS agent which is used for various services & process by vRealize Automation.
The IaaS Web site provides infrastructure administration and service authoring capabilities to the vRealize Automation console. The Web site component communicates with the Model Manager, which provides it with updates from the Distributed Execution Manager (DEM), proxy agents and database. The Model Manager communicates with the database, the DEMs, and the portal Web site. The Model Manager is divided into two separately installable components: the Model Manager Web service and the Model Manager data component.
So let's see How to Prepare IaaS server for vRealize Automation:
Step 1:
IaaS agent can be downloaded from VMware portal or you can download duing the installation of vRealize Automation.
Below in the image you can see the agent which is already downloaded.
Run the installer to start the installation of agent.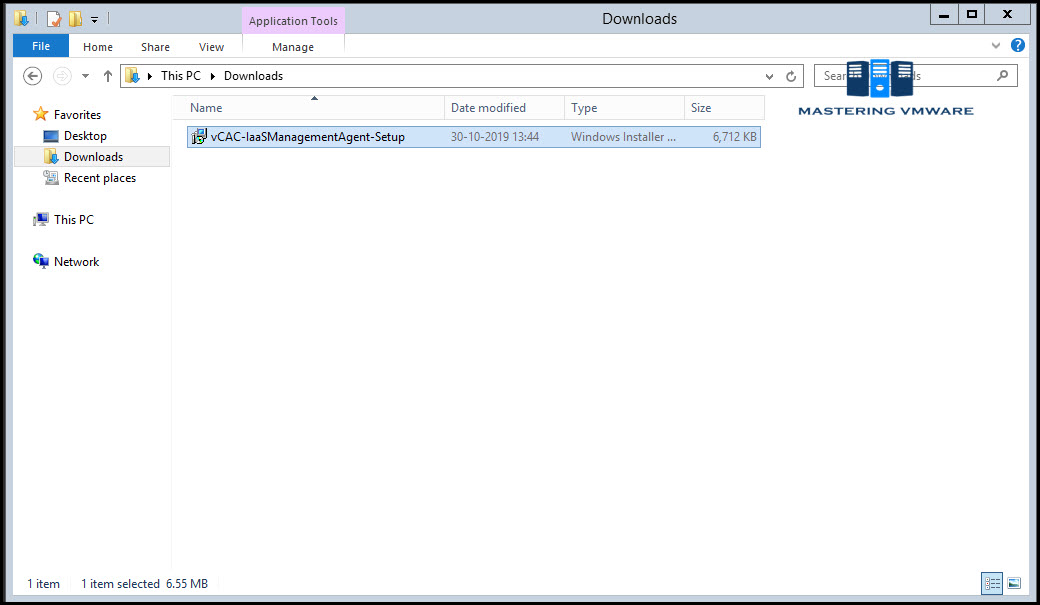 Step 2:
Agent installation wizard will start. click Next to continue.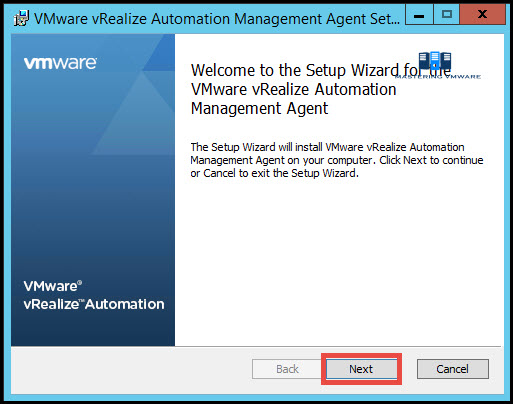 Step 3:
Read & accept the license agreement & click Next to continue.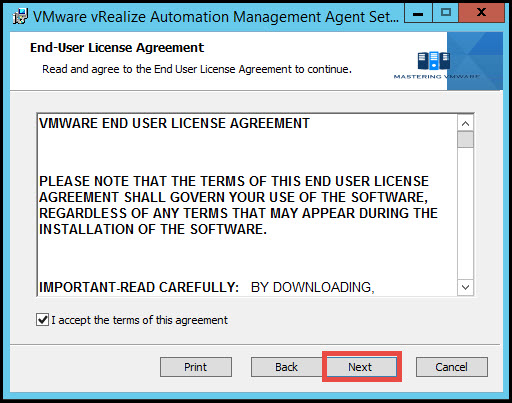 Step 4:
Specify the installation directory for the agent installation. click Next to continue.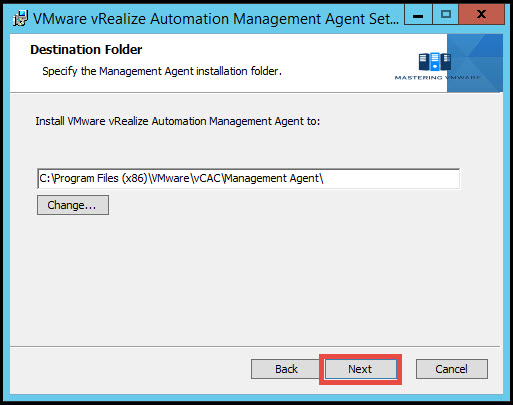 Step 5:
Here you need to provide vRA appliance address , username & password.
Click on Load to load the SHA1 fingerprint of your vRA appliance.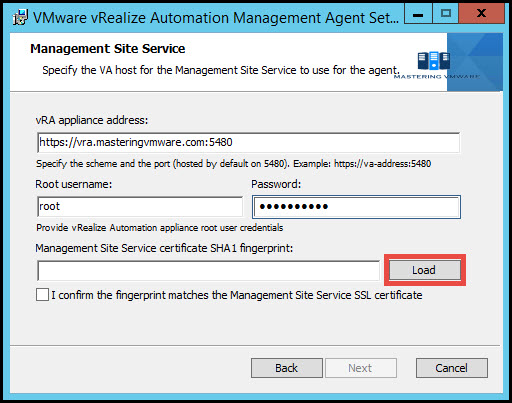 Step 6:
As you can see that fingerprint is displayed.
Check the box "I confirm the fingerprint matches the management site service SSL certificate" & click Next to continue.
Step 7:
Provide the service account which will be used by the IaaS agent.
Click Next to continue.
Step 8:
Click Install to start the installation of the agent.
Agent Installation will take few seconds to complete.
Once the installation is completed you can click Finish to complete the installation & exit the wizard.
This IaaS agent installation either you can do before installation of vRealize Automation or you must do during the installation step of Discovered hosts so that your IaaS host can be discovered without this you can not go ahead for vRA deployment.
That's it for Today Friends. I Hope you liked reading this post & If you find anything more to be added or removed feel free to write it in our comments. If you find it useful You are Feel free to share this on social media to help others & spread knowledge.
If you have any query on any thing you are free to write it in our comments section & we will make sure to provide you the better solution as soon as possible.
Join Our LinkedIn Group to get Fast updates about our posts : Mastering VMware.
Checkout our Facebook Group for discussions & more.
You can also Like & Share our Facebook Page for Latest Updates.