Windows Server 2019 is the latest server edition from the Microsoft. Windows Server 2019 includes the many new features & functionalities from the older versions of windows servers. In this post we will see on How to Install Windows Server 2019 Core Step by Step.
Featured Sponsor
In the previous post we have already learned about the Windows Server 2019 new features, enhancements & installation. Windows server 2019 core is the simple os which comes only with the command line & does not have any GUI functionality. So to manage & use the windows server 2019 core you must have the command line knowledge or the powershell knowledge.
Windows server 2019 core is the lightest version of windows server which doesn't consume lot of resources & more secure compared to the GUI version.
So let's see How to Install windows server 2019 core step by step.
Step 1:
Download the Windows Server 2019 ISO or You can purchase the Windows Server 2019 DVD.
Insert the DVD drive into the server.
Start the server.
You will see this first screen Press any key here to start the installation wizard.
Step 2:
Choose language for your windows server 2019.
Choose Time & currency format for your windows server 2019.
Choose keyboard input for your windows server 2019.
Now you can click Next to continue.
Step 3:
Click on "Install now" to continue the wizard.
Step 4:
Here you will see the list of editions which you can install.
You can choose standard or datacenter based on your requirement.
To install core editions you can choose the normal edition without Desktop Experience.
Click Next to continue.
Step 5:
Read & accept the license agreement.
Click Next to continue.
Step 6:
Here you will see 2 options for installation: Upgrade or Custom.
If you are upgrading your existing windows server than you can choose the Upgrade option.
We are only installing the windows server 2019 core so select custom.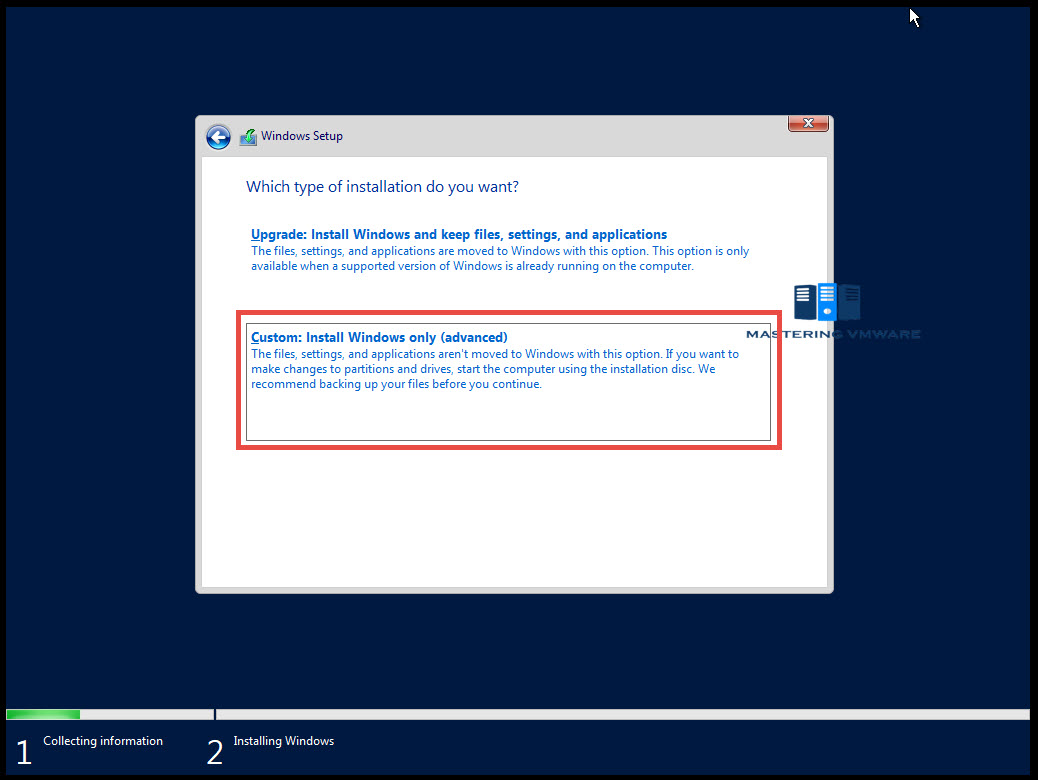 Step 7:
Here you will see the disk which is available in your server.
You can create partitions by selecting disk & click on New button in the box.
If you don't want to create any partitions than you can click on Next to continue.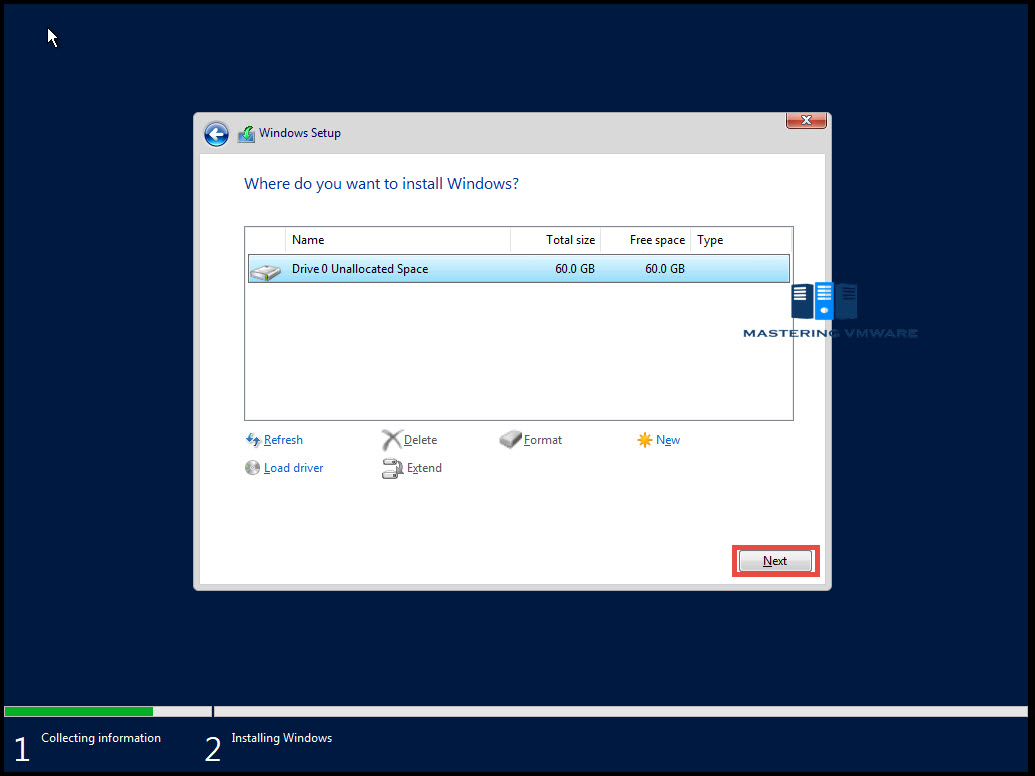 Step 8:
Once you click Next you will see that Installation of windows server 2019 core has started.
It will take few minutes to complete according to your environment.
Step 9:
Once the installation has finished you will see server is being rebooted & you will get below screen.
Because this is the core edition so you will only see the command prompt.
First we need to set the local administrator password.
Click Ok to set the local admin password.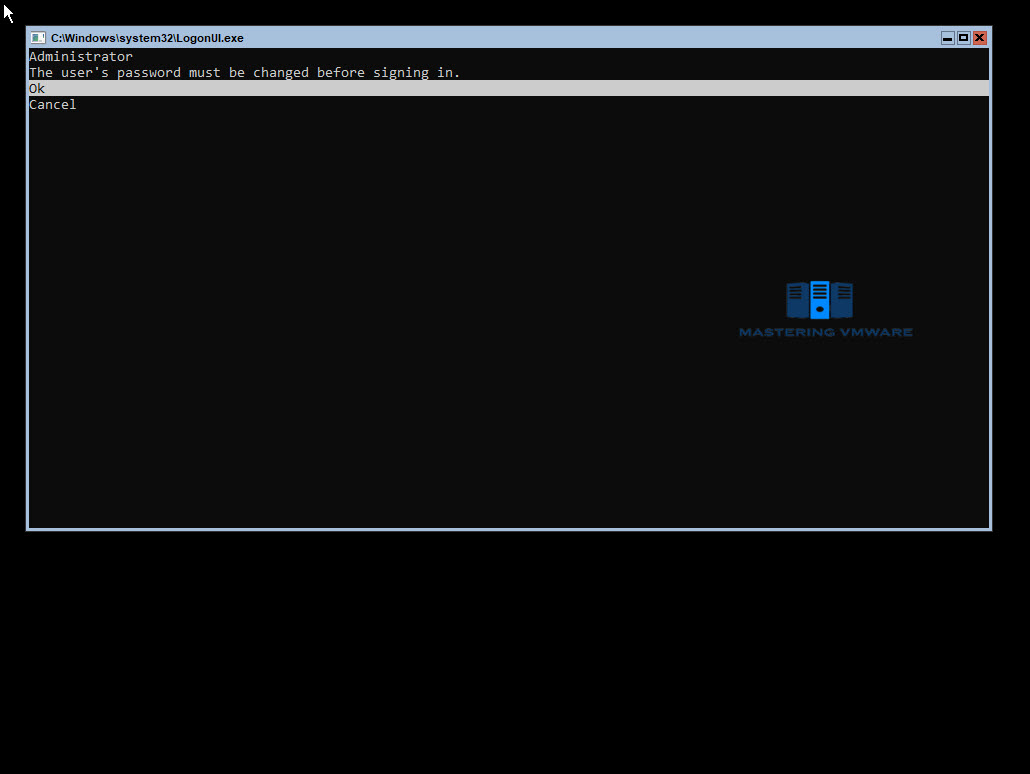 Step 10:
Type the new password & confirm password for the local administrator.
Click Enter to continue.
Step 11:
You will get confirmation that password has been changed successfully.
You can click Enter to continue.
This is how you will see the first screen of Windows Server 2019 core.
You can press "Ctrl-Alt-Del" to unlock the server.
Once you enter administrator password & unlock.
You will see below command line option every time.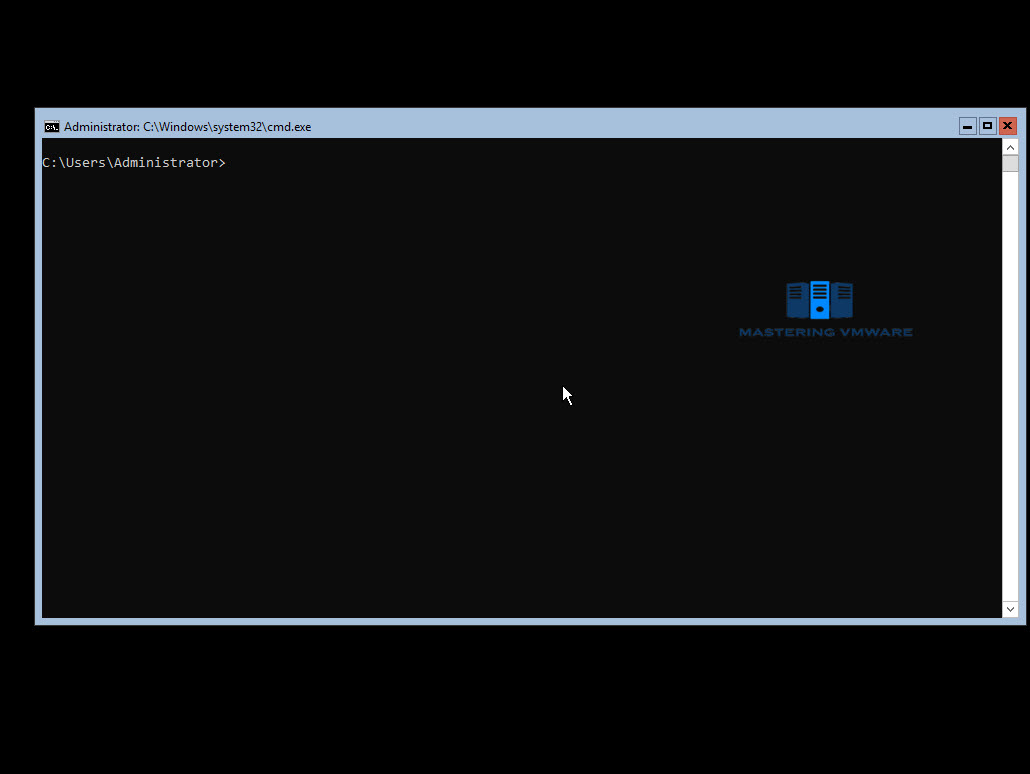 That's it, Using this way you can install windows server 2019 core in your environment. Installation of core edition is similar to the normal installation of windows server.
But management of core edition is completely different, you can manage it using command line, powershell, remote management etc. So if you want to have the light version of windows server 2019 & security is priority you can go ahead with windows server 2019 core.
That's it for Today Friends. I Hope you liked reading this post & If you find anything more to be added or removed feel free to write it in our comments. If you find it useful You are Feel free to share this on social media to help others & spread knowledge.
If you have any query on any thing you are free to write it in our comments section & we will make sure to provide you the better solution as soon as possible.
Join Our LinkedIn Group to get Fast updates about our posts : Mastering VMware.
Checkout our Facebook Group for discussions & more.
You can also Like & Share our Facebook Page for Latest Updates.