VMware workstation Pro is a desktop hypervisor from VMware for running an multiple Operating Systems (Virtual Machines) on the same system, yes you read that right VMware Workstation allows you to create your own virtual lab in your physical computer where you can create and run multiple virtual machines together.
It is very helpful when you are doing any kind of testing, development or any of the demo you want to test in your own environment. It provides complete virtual networking environment where you can run and test your applications in an isolated network. You can create your own Virtual Networks for the virtual machines to use with. you also get benefits of the DHCP in VMware Workstation.
There are many more useful features are available in VMware Workstation which you can try out. VMware Workstation can be installed on Windows as well as Linux Operating Systems. You just have to make sure to have Virtualization enabled features in your CPU.
Below are some of the features of VMware Workstation:
Run Multiple Operating Systems on a Single PC.
Secure and Isolated environments.
Powerful Virtual Networking.
Clone an Snapshots supported.
High Resolution Display and High Performance Graphics support.
Connect to VMware vSphere Infrastructure.
And many more.
Let's see How to Install VMware Workstation Pro Step by Step:
Step 1:
Download VMware Workstation Pro from VMware site.
Run the setup to start installation.

Step 2:
Click Next to start the Installation wizard.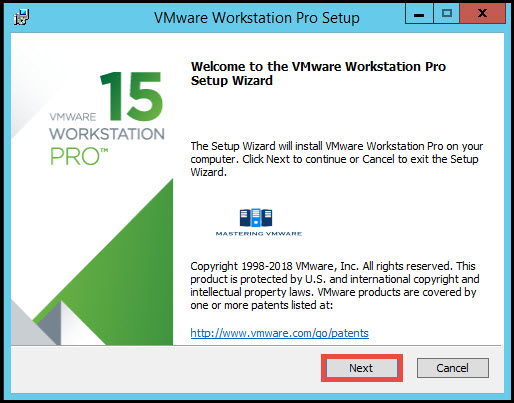 Step 3:
Read and Accept the End User license agreement.
Click Next to continue.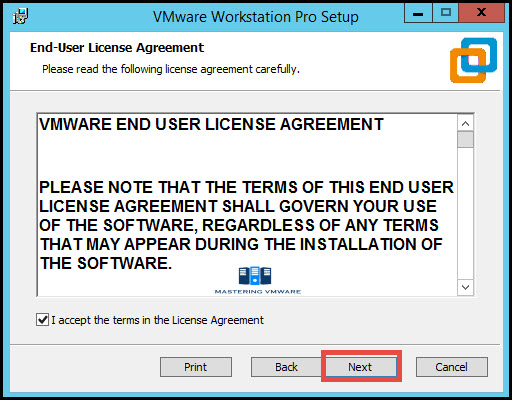 Step 4:
Specify the Installation directory. You can also enable Enhance keyboard driver here.
Click Next to continue.
Step 5:
You can enable product startup and join the VMware Customer experience improvement program here.
Click Next to continue.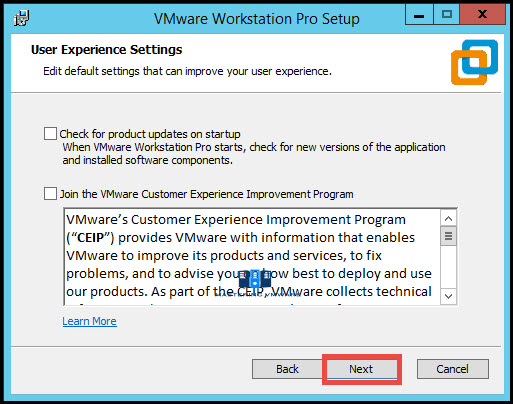 Step 6:
Select the shortcuts you want to create for easy access to VMware Workstation.
Click Next to continue.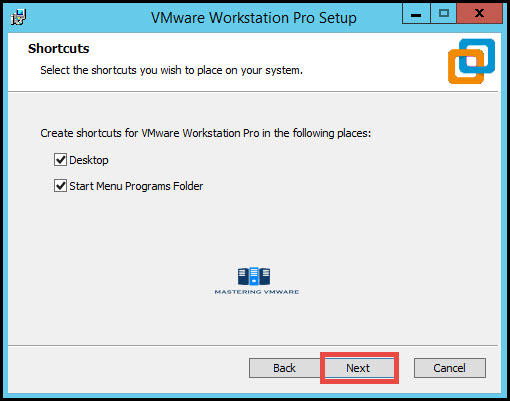 Step 7:
Click Install to start the installation.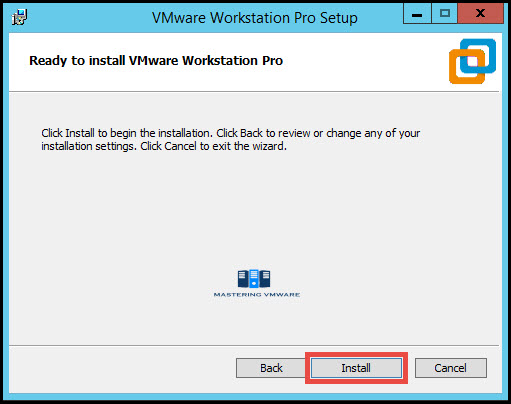 Step 8:
Installation will take just few seconds to complete.
If you have license key then click on License to enter the license or you can also click Finish to exit the Installer.
Step 9:
Provide the License Key for VMware Workstation Pro.
Press Enter to continue.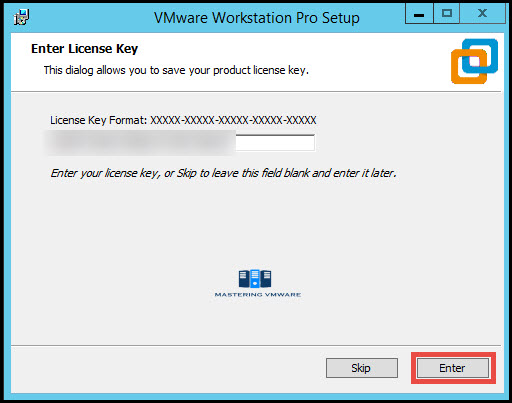 Step 10:
Click Finish to exit the wizard.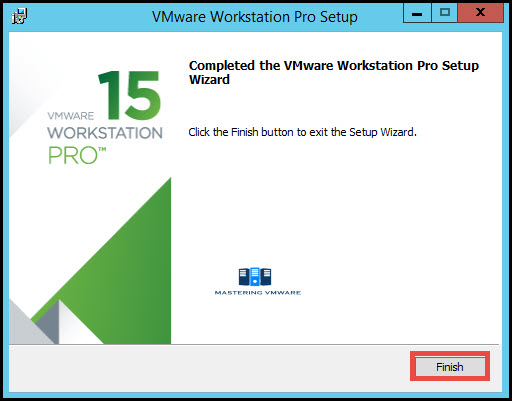 That's it we have successfully installed VMware Workstation Pro. Now you can start the VMware Workstation Pro by clicking on the shortcut on desktop. Below is the Home screen of the VMware Workstation pro which you will see every time when you start Workstation.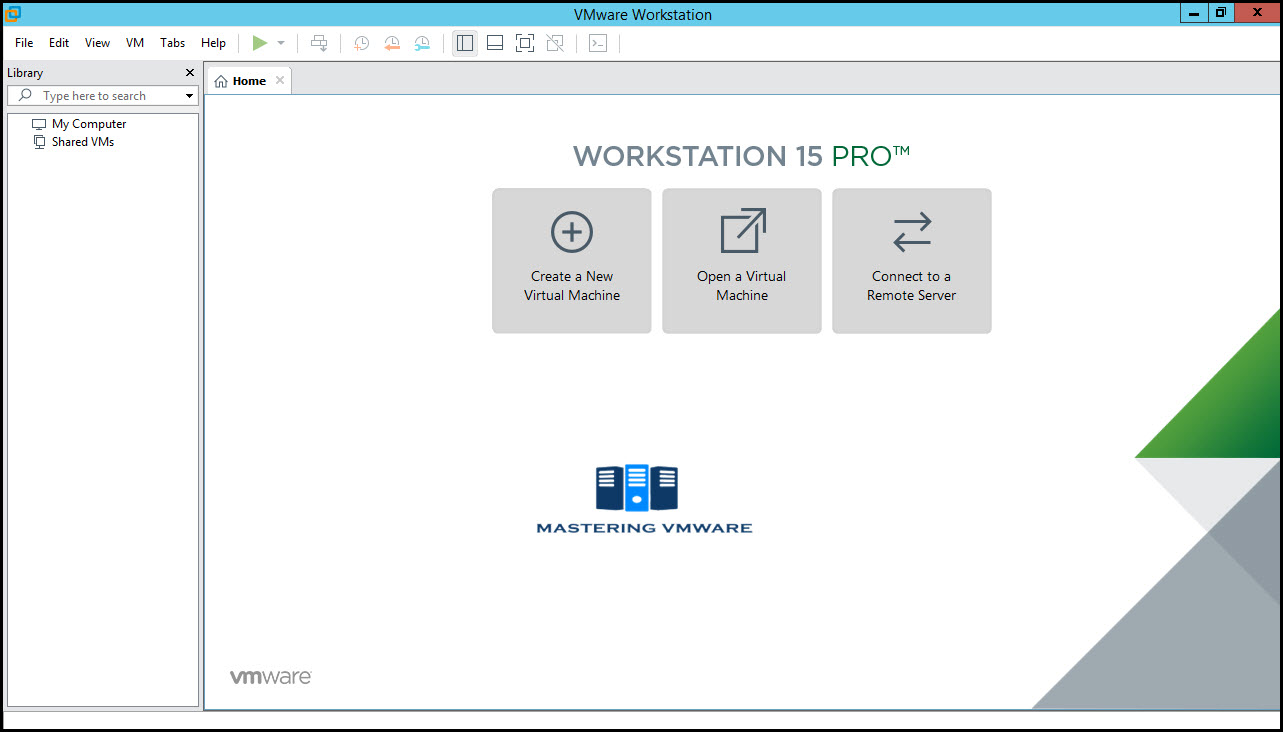 From Here you can create and manage virtual machines. Using this way you can easily install VMware Workstation Pro in your environment to setup your own testing LAB.
In this Installation we have used VMware Workstation 15 Pro , If you are using different version then you might see bit difference in the steps.
That's it for Today Friends. I Hope you liked reading this post & If you find anything more to be added or removed feel free to write it in our comments. If you find it useful You are Feel free to share this on social media to help others & spread knowledge.
If you have any query on any thing you are free to write it in our comments section & we will make sure to provide you the better solution as soon as possible.
Join Our LinkedIn Group to get Updates & Discussions : Mastering VMware.
Checkout our Facebook Group for discussions & more.
You can also Like & Share our Facebook Page for Latest Updates.