vSphere 8
How to install vCenter Server 8 Step by Step
install vCenter Server
VMware vSphere 8 is the latest offering in the vSphere portfolio. vSphere 8 was announced in Oct 2022, and newer versions of ESXi & vCenter are now available for enterprises to use. VMware vSphere 8 is the enterprise workload platform that brings the benefits of the cloud to on-premises workloads. This post will show how to Install vCenter Server 8 Step by Step.
Featured Sponsor
vSphere is typically known for ESXi & vCenter components but this time in vSphere 8 introduces many new functionalities and changes that are new and revamped & making day 2 operations easier. vCenter Server 8 comes with new functionalities & support which makes it easier to manage ESXi Hosts & Virtual Machines.
Below we can see some of the key features of vSphere 8:
vSphere 8 Key Features:
vSphere Distributed Services Engine
Emergence of the Data Processing Unit
New Lifecycle Management in vSphere
vSphere Configuration Profiles
Enhanced Recovery of vCenter
Next-Generation of Virtual Hardware Devices
Enhanced DRS Performance
Monitor Energy and Carbon Emissions with vSphere Green Metrics
Security & Compliance
AI & ML
These are just key features we have listed but if you want to know each feature & functionality in detail we suggest you go on VMware Documentation.
vCenter Server Installation is as usual 2 stage process where in 1st stage vCenter server appliance gets deployed as a virtual machine & in 2nd stage configuration of vCenter server happens.
So let's see How to Install vCenter Server 8 Step by Step:
Step 1:
Download the vCenter Server 8 appliance ISO from VMware Portal.
Mount or Extract the ISO in any of the Windows Jump host.
Look for the folder "vcsa-ui-installer" & open the folder.
Open the win32 folder if you are running in windows machine.
Run the installer.exe file.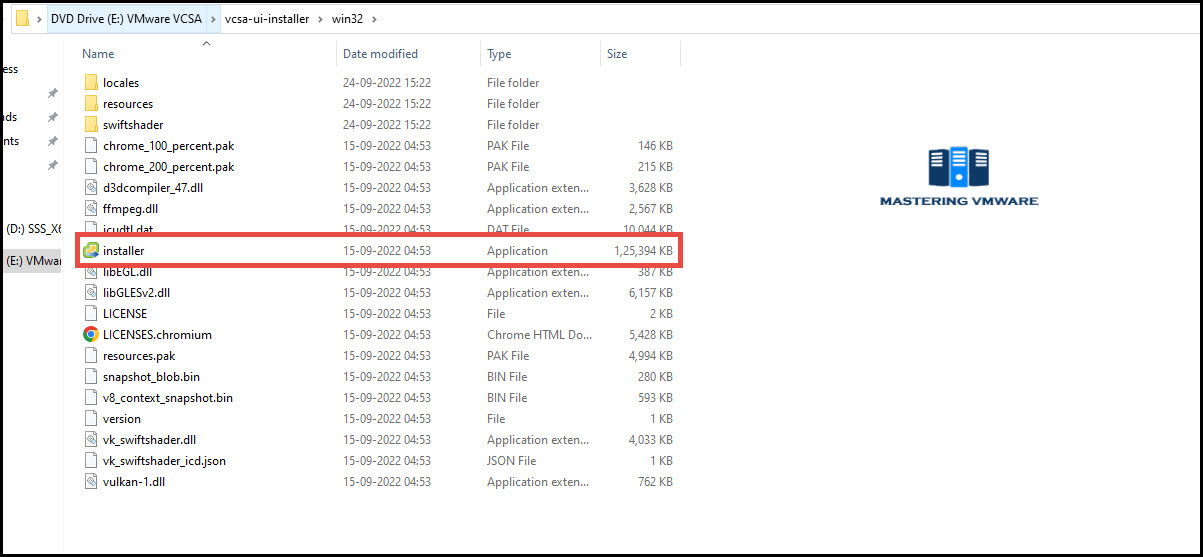 Step 2:
You will get vCenter Server 8 installer wizard.
Here you have multiple options such as Install/Upgrade/Migrate & Restore.
Click Install to start the new installation of vCenter Server.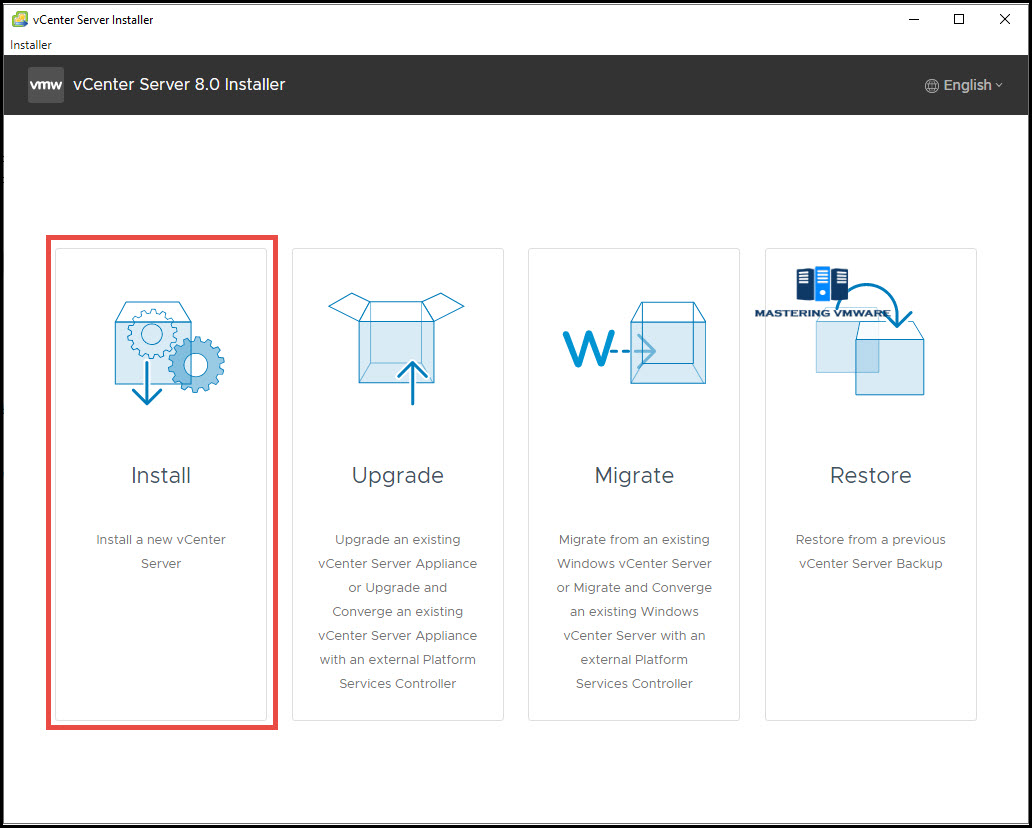 Step 3:
This is Stage 1 procedure.
Here you can clearly see message "External Paranormal service controller deployment is deprecated".
So now you won't see option to install external platform service controller.
Click Next to continue.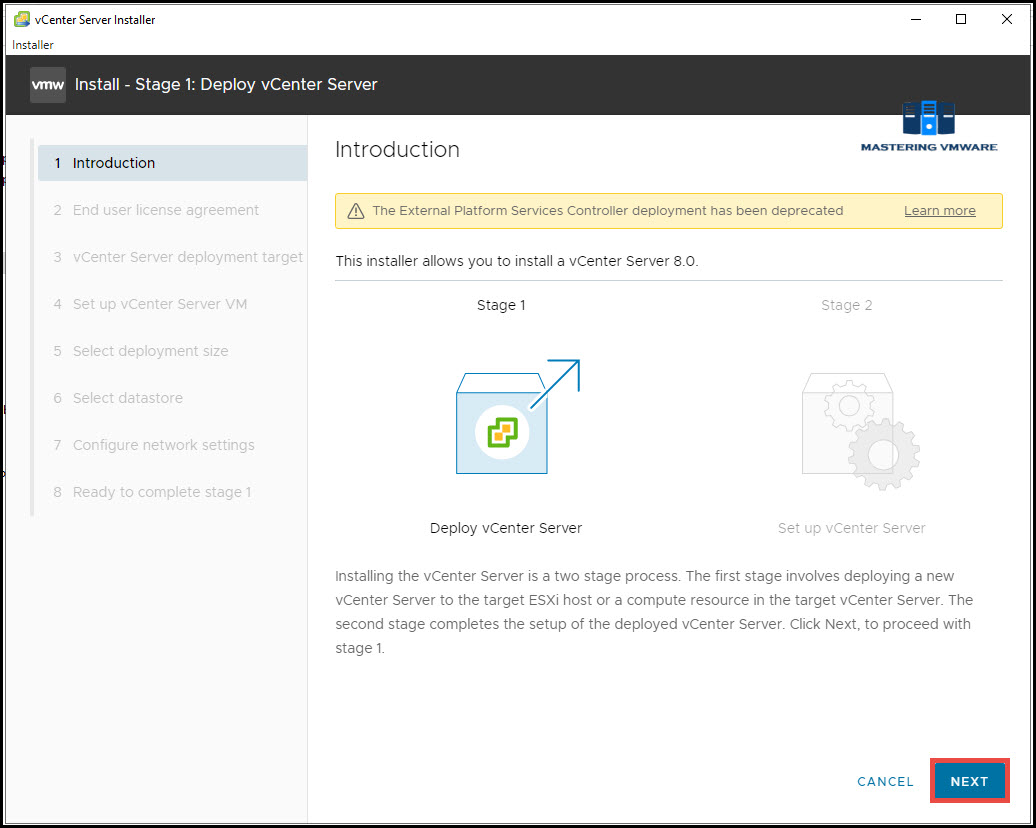 Step 4:
Read & accept the license agreement. Click Next to continue.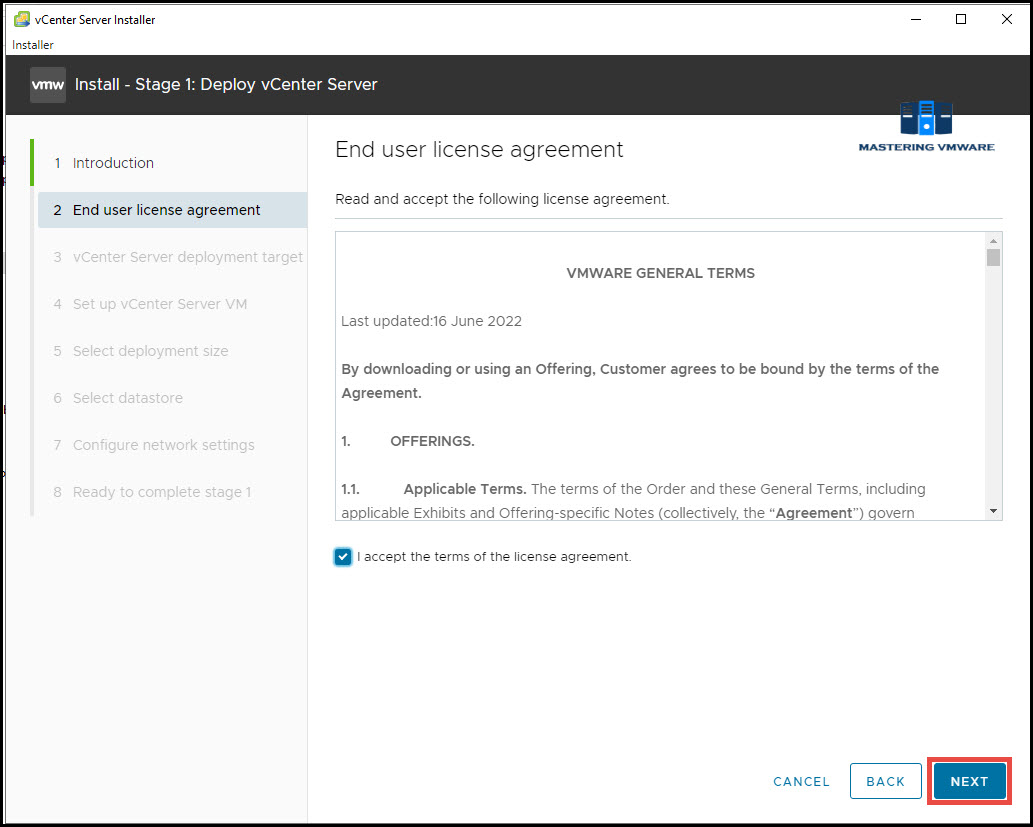 Step 5:
Provide the target ESXi host details where vCenter appliance can be deployed.
Click Next to continue.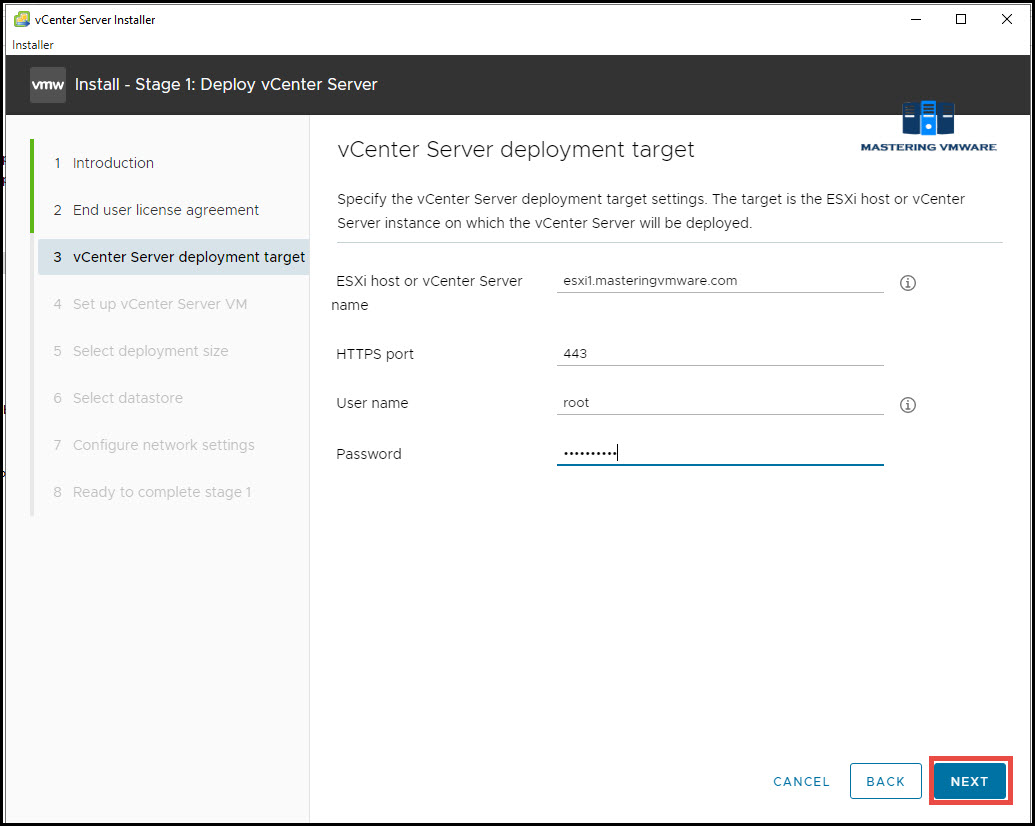 Step 6:
You will get certificate warning, click yes to continue.
Setup the name & root password for the vCenter Server appliance VM.
Step 7:
Select the deployment type based on your requirement.
Here you will see that CPU, Memory & Storage requirements for vCenter Server 8.
So you can choose the best suited option according to your environment & considering future requirements.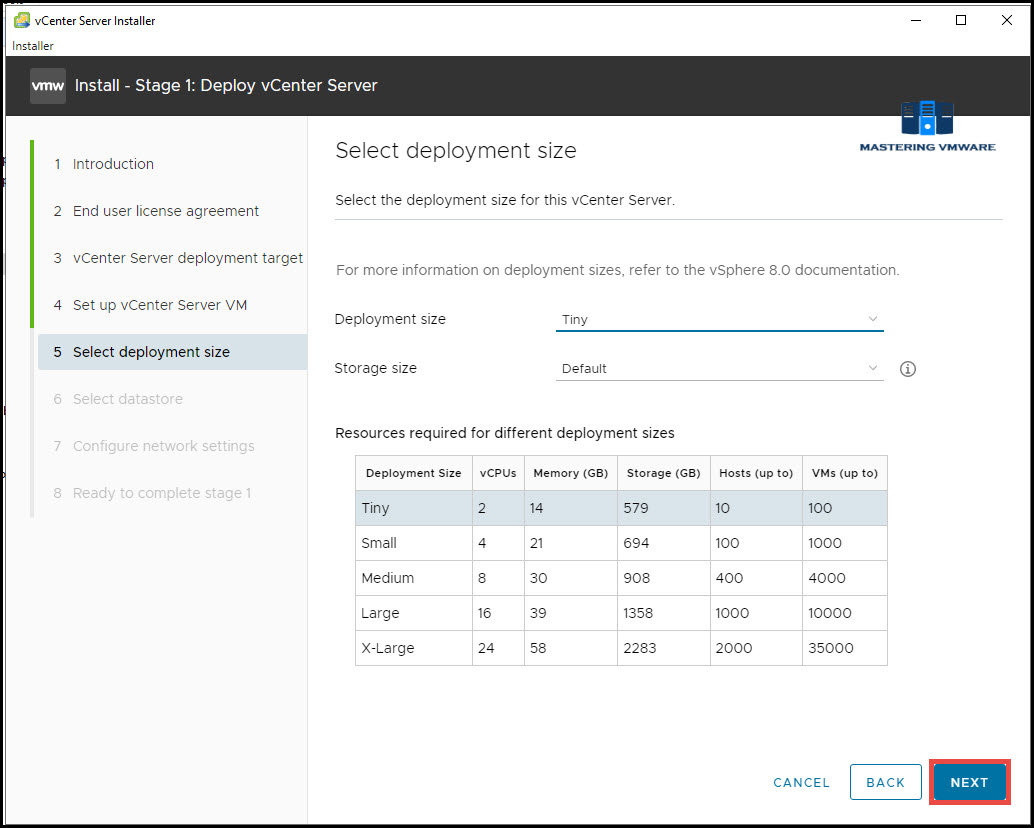 Step 8:
Select the datastore for your vCenter server storage. If you plan to setup vSAN than you can choose the option "Install on a new vSAN Cluster containing target host".
Else you can simply choose any of the datastore which is having enough available free space.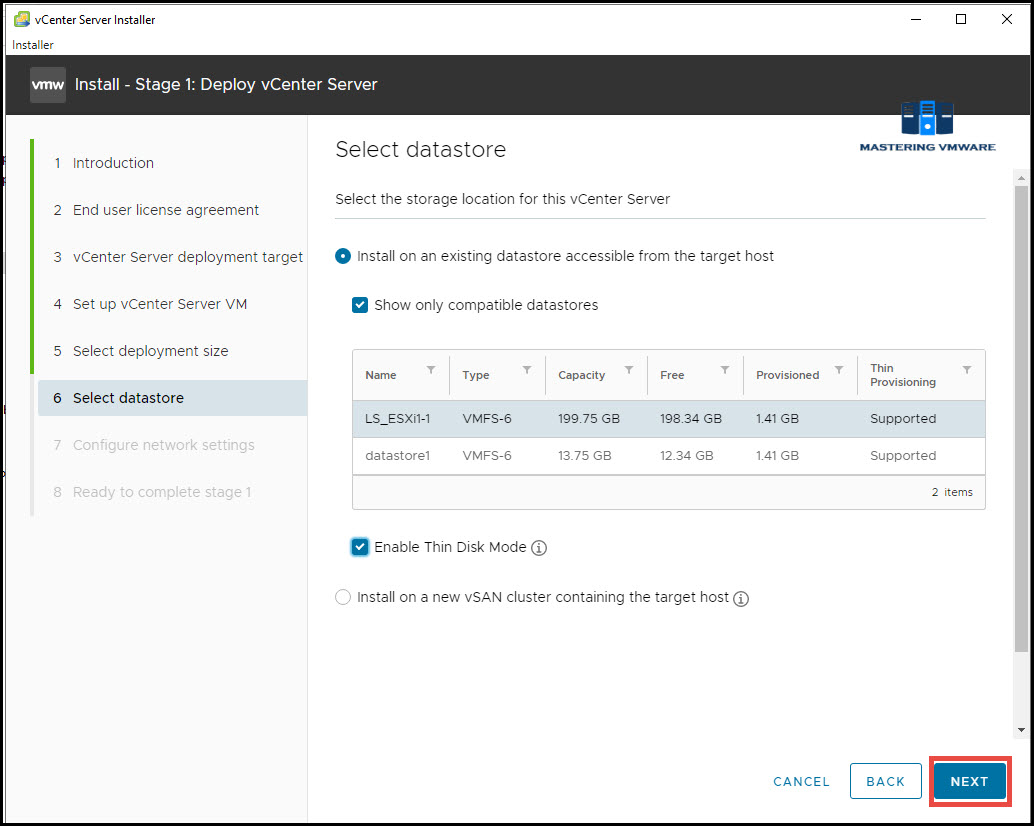 Step 9:
Configure network for your vCenter server. Make sure you have already created DNS entry before deployment so to avoid any failure.
Step 10:
Review the configuration & click Finish to complete the stage 1 deployment.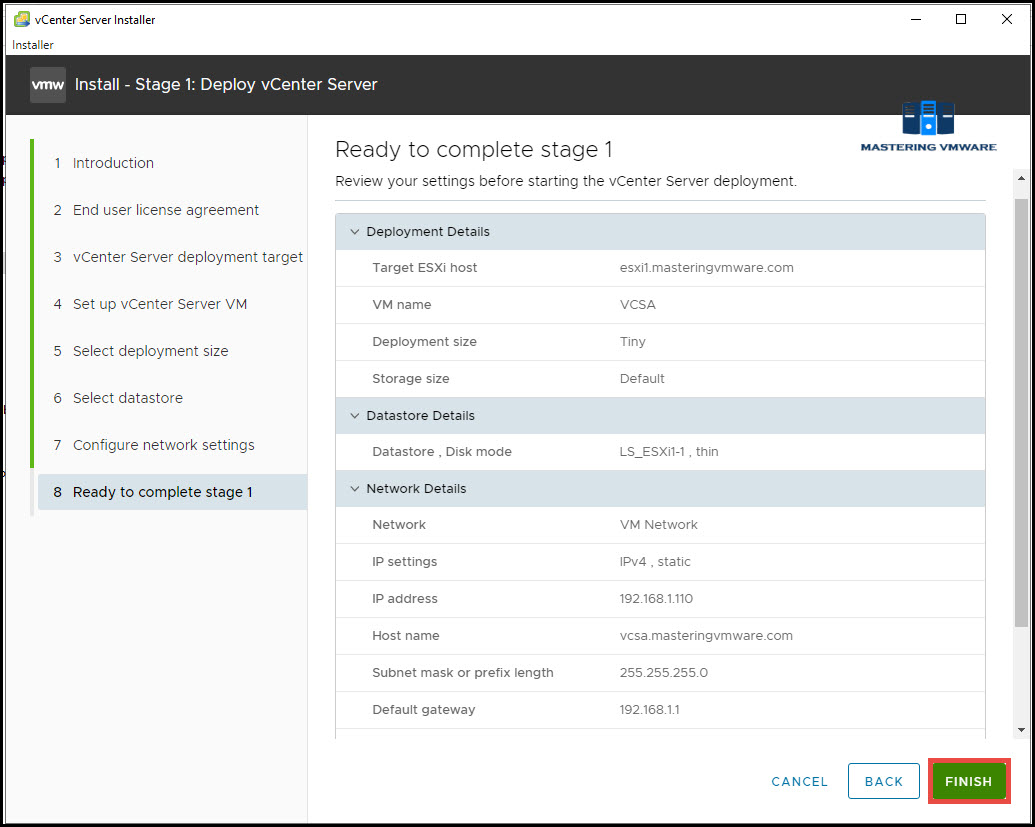 Now you will see that Deployment has started. It may take some time to complete.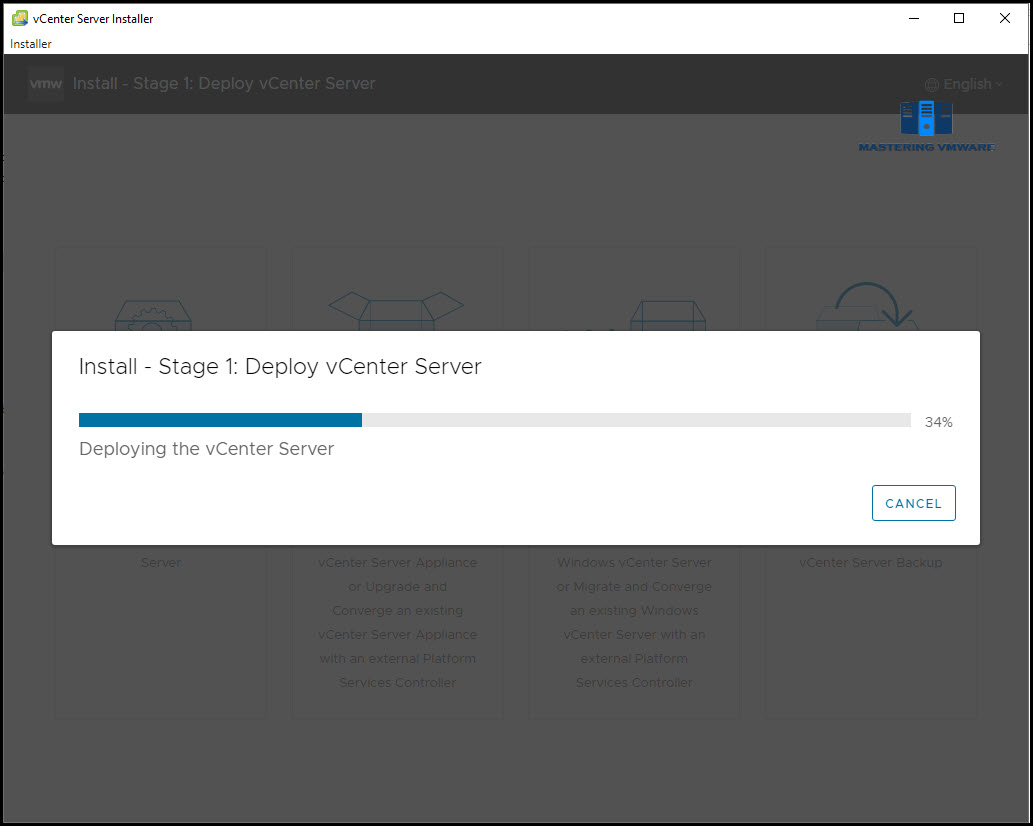 Once deployment complete you will see continue to stage 2.
Click continue.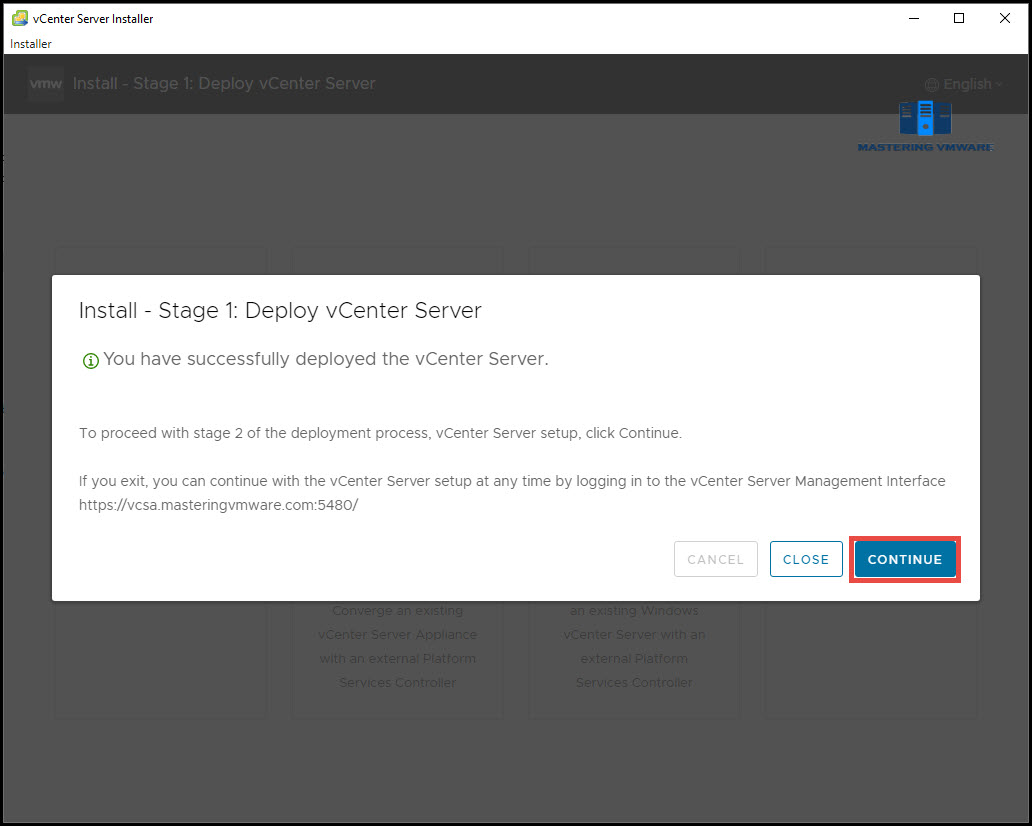 Step 11:
Now we will start with Stage 2 of vCenter Server 8.
Click Next to continue.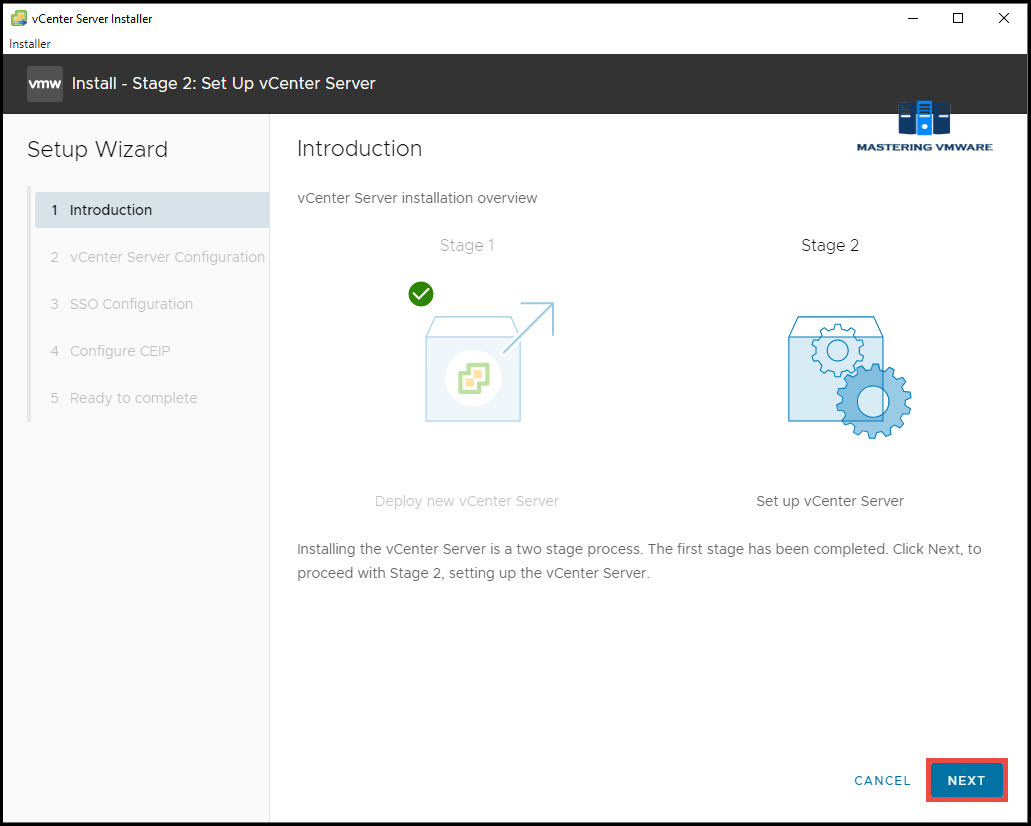 Step 12:
Configure NTP for vCenter server & SSH access. Make sure you have proper NTP Server running to avoid issues later.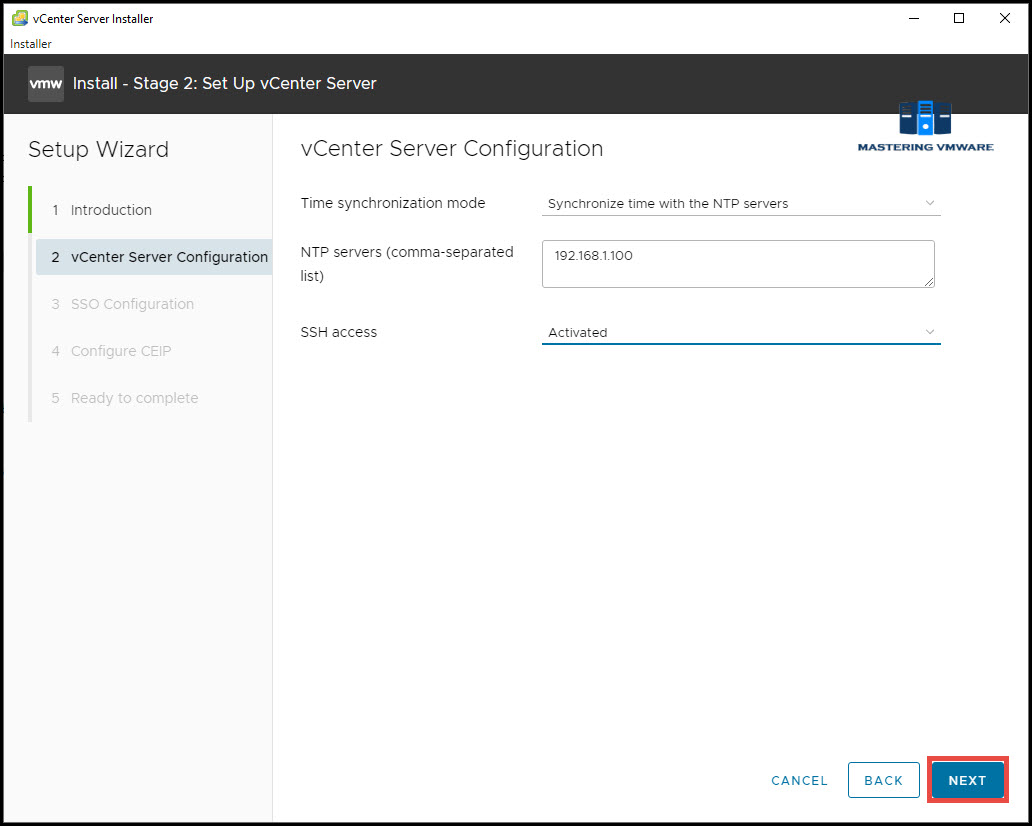 Step 13:
vCenter Server comes with the default user directory management where you can create SSO users & assign roles.
Setup SSO domain by providing domain name, username is already default so you only need to setup password.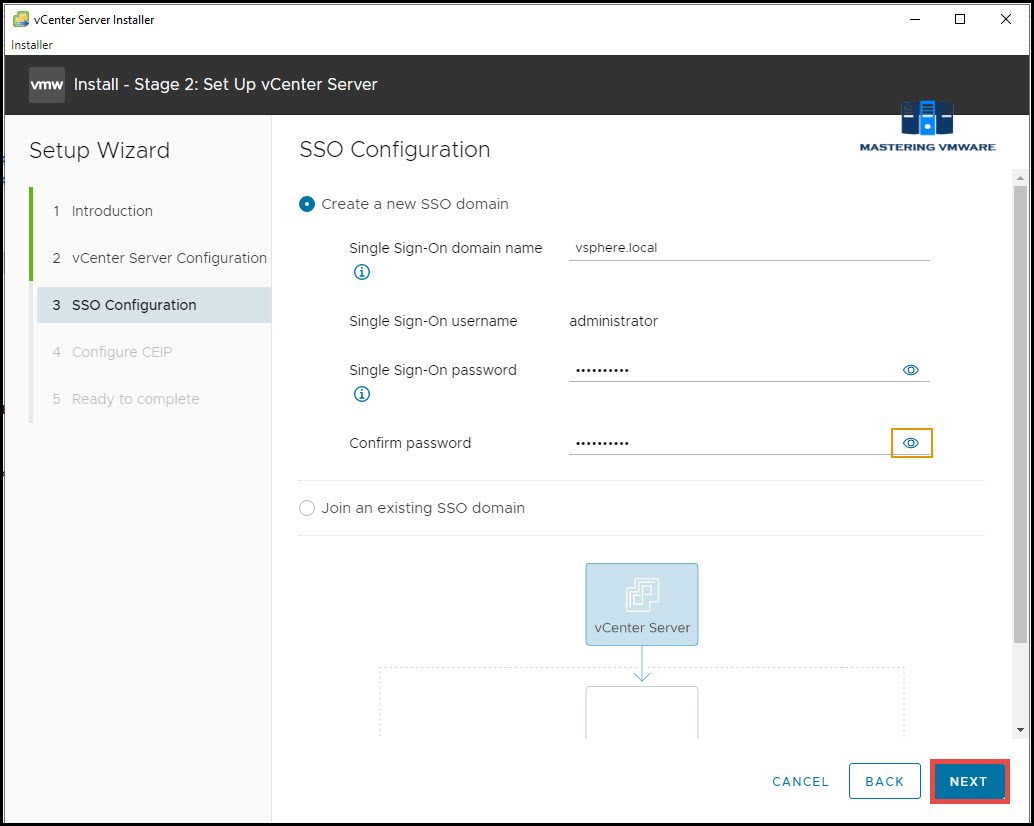 Step 14:
If needed you can join VMware customer improvement program by choosing yes here.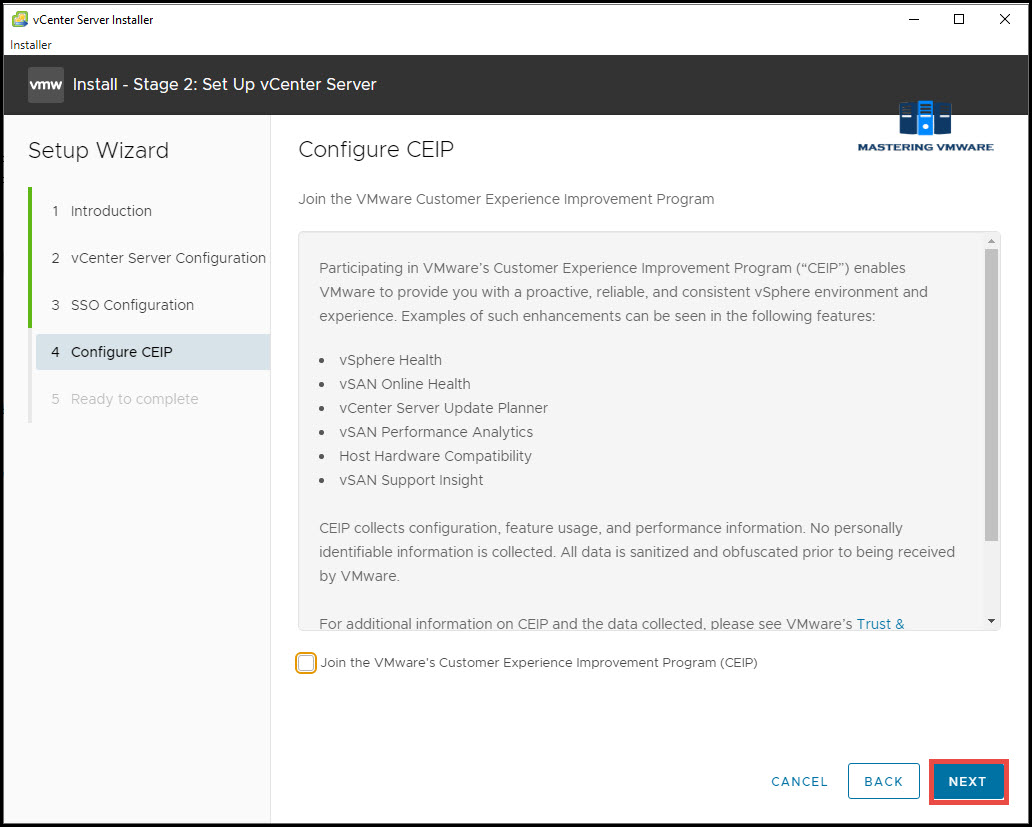 Step 15:
Review the configuration & click Finish to start stage 2 configuration.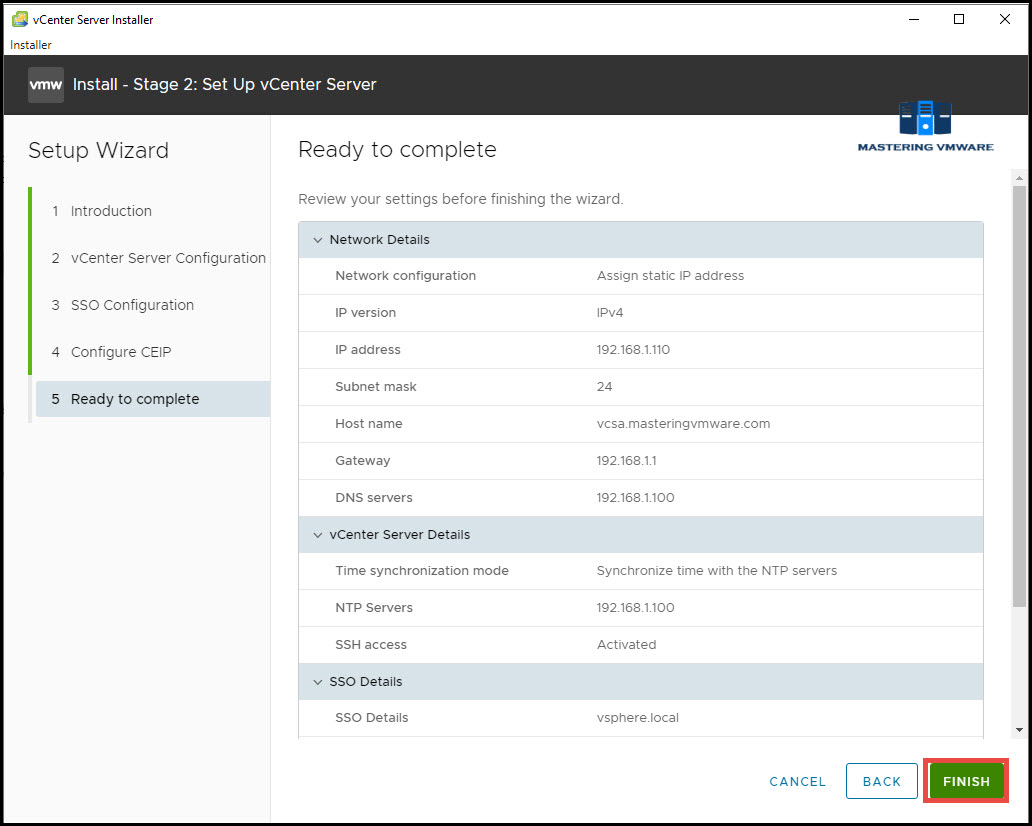 You will see warning as you will not be able to pause or stop the installation.
So click OK to continue.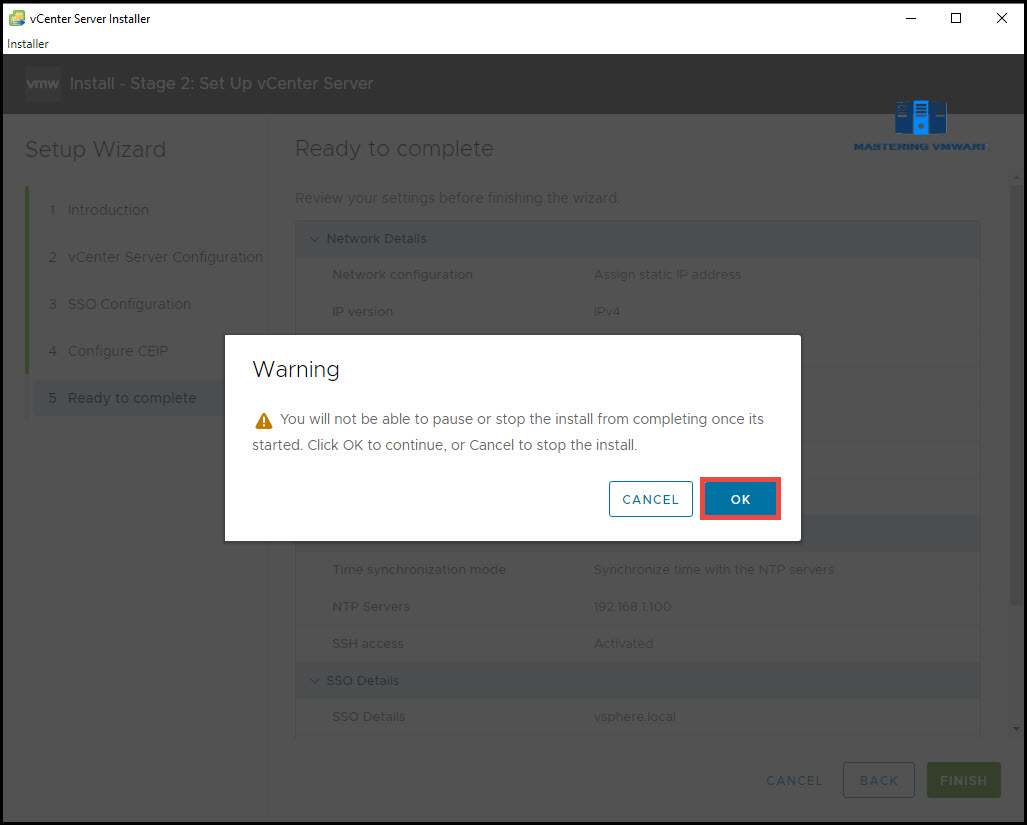 You can see Stage 2 of vCenter Server setup is going on.
It will take time according to your environment.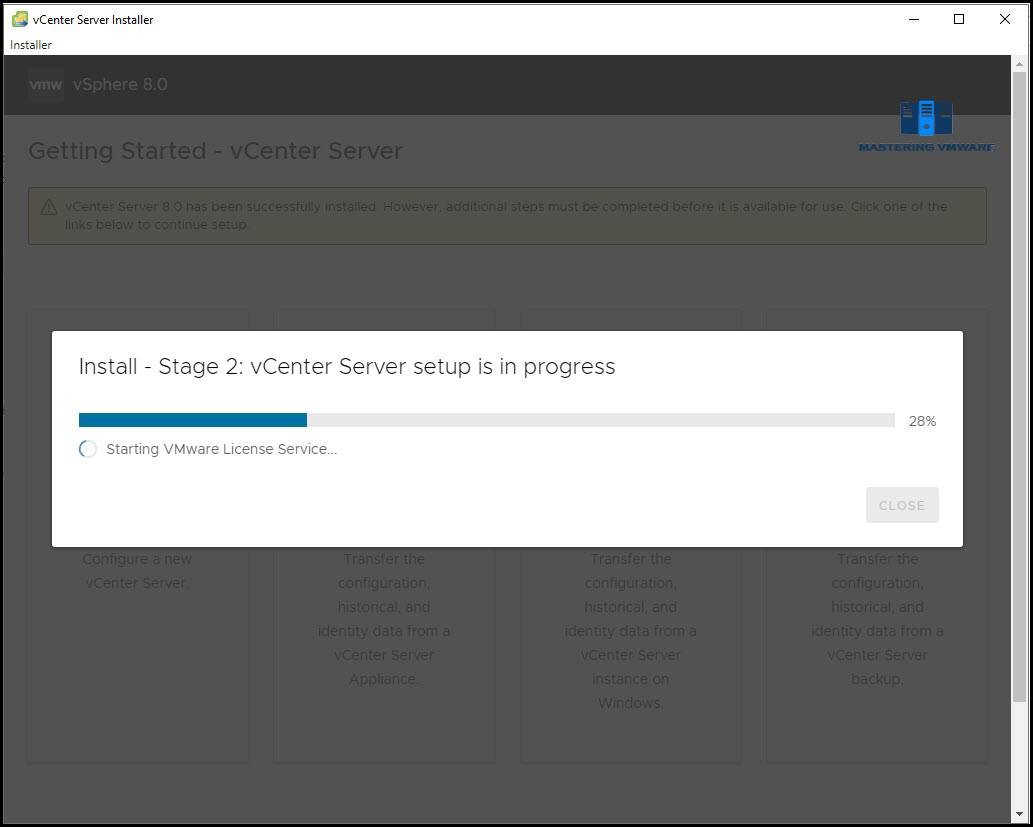 Configuration may take time based on your resources.
Once configuration is complete, you will see below screen.
Now you can click Close the exit the wizard vCenter Installer wizard.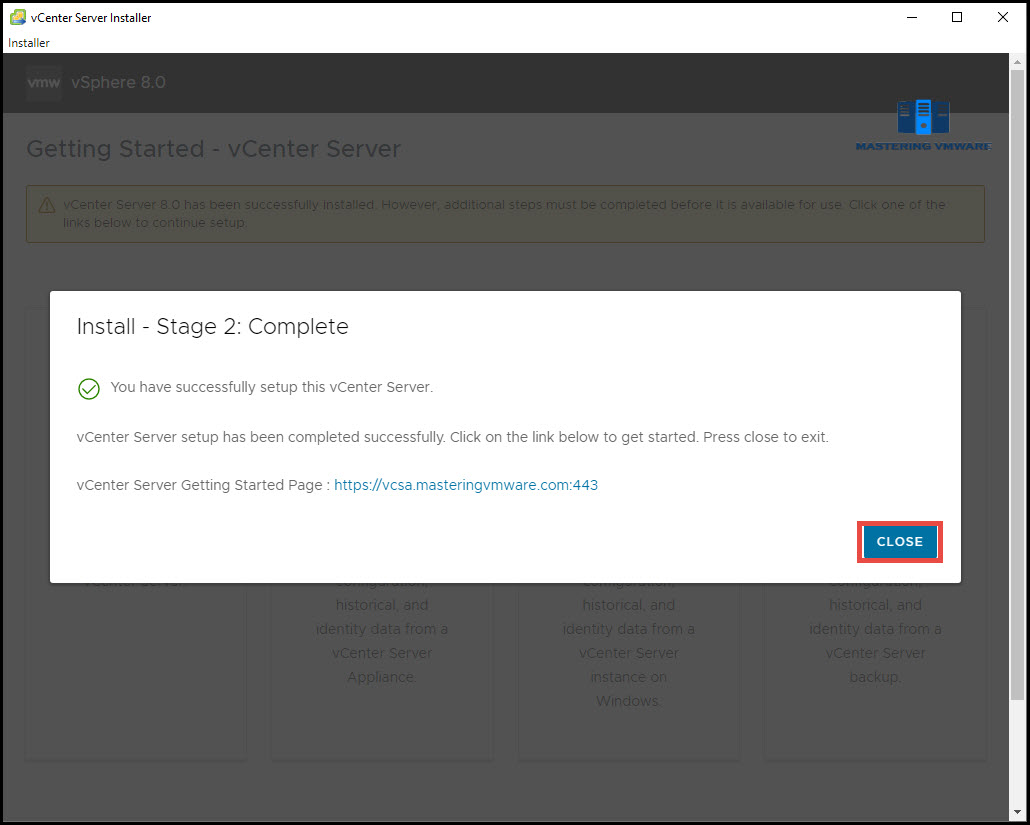 You can bookmark the vCenter Server URL from the above page.
You can login to the vCenter Server from any of the supported browsers.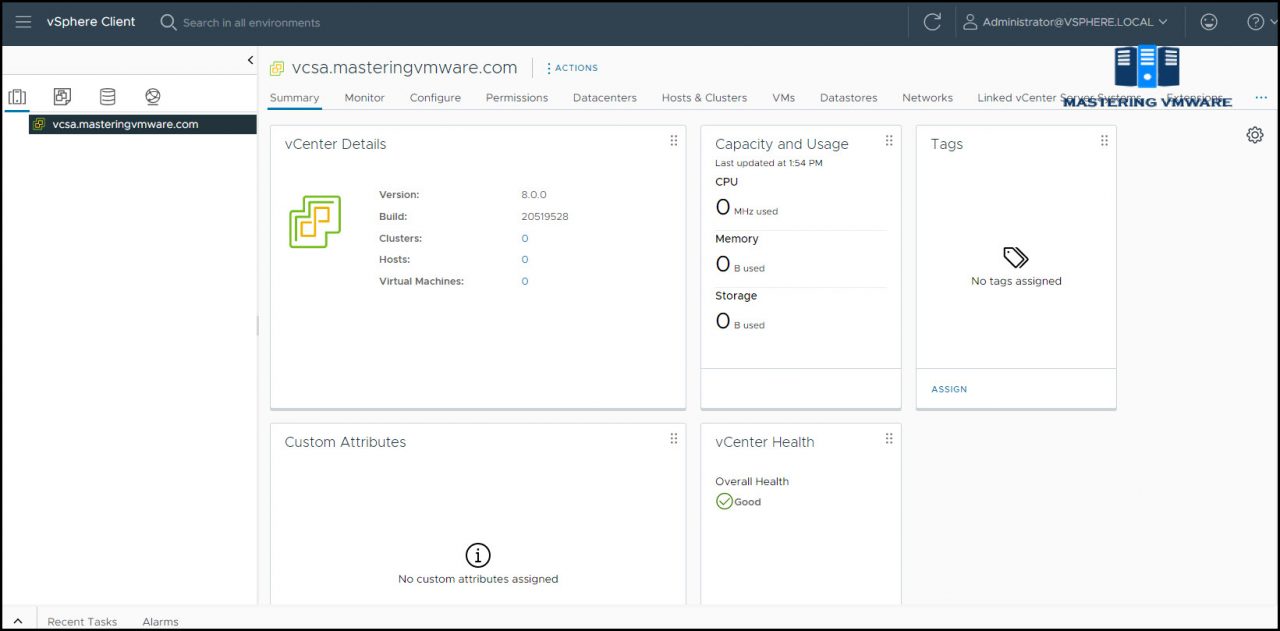 As you saw from above steps that now you don't need any external platform service controller, It is already embedded in the vCenter appliance. Now vCenter only supports the HTML client so if you are familiar with flash client than you need to use HTML client now. vCenter Server 8 comes with few UI changes as well.
In vCenter Server 8 VMware has deprecated the VMware Update Manager & introduced the new Lifecycle Manager. Which we will see in future posts.
So using this way you can install vCenter Server 8 step by step in your environment.
Checkout our post on ESXi 8 Installation:
How to Install ESXi 8 Step by Step ?
That's it for Today Friends. I Hope you liked reading this post & If you find anything more to be added or removed feel free to write it in our comments. If you find it useful You are Feel free to share this on social media to help others & spread knowledge.
If you have any query on any thing you are free to write it in our comments section & we will make sure to provide you the better solution as soon as possible.
Follow us on Twitter for Regular updates: Mastering VMware
Join Our LinkedIn Group to get Updates & Discussions: Mastering VMware.
Check out our Facebook Group for discussions & more.
You can also Like & Share our Facebook Page for Latest Updates.