VMware vSphere 8 is the latest offering in the vSphere portfolio. vSphere 8 was announced in Oct 2022, and newer versions of ESXi & vCenter are now available for enterprises to use. VMware vSphere 8 is the enterprise workload platform that brings the benefits of the cloud to on-premises workloads. This post will show how to Install ESXi 8 Step by Step.
vSphere is typically known for ESXi & vCenter components but this time in vSphere 8 introduces many new functionalities and changes that are new and revamped & making day 2 operations easier. Below we can see some of the key features of vSphere 8:
vSphere 8 Key Features:
vSphere Distributed Services Engine
Emergence of the Data Processing Unit
New Lifecycle Management in vSphere
vSphere Configuration Profiles
Enhanced Recovery of vCenter
Next-Generation of Virtual Hardware Devices
Enhanced DRS Performance
Monitor Energy and Carbon Emissions with vSphere Green Metrics
Security & Compliance
AI & ML
These are just key features we have listed but if you want to know each feature & functionality in detail we suggest you go on VMware Documentation.
ESXi 8 Installation procedure is the same as the previous ESXi there is no change in the installation procedure. So if you have already installed ESXi Hypervisor in your environment previously then you already know but if you haven't installed ESXi then this post will help you to understand how to install ESXi in your environment.
So let's see How to Install ESXi 8 Step by Step:
Step 1:
Download the ESXi 8 ISO from VMware Portal and make a bootable CD/DVD.
You can directly use the ISO by mounting as a virtual image to iLO/iDRAC.
Mount the ESXi ISO to the server.
Start the Server and boot from CD/DVD.
Step 2:
ESXi 8 Installer will start the wizard.
Press Enter to continue.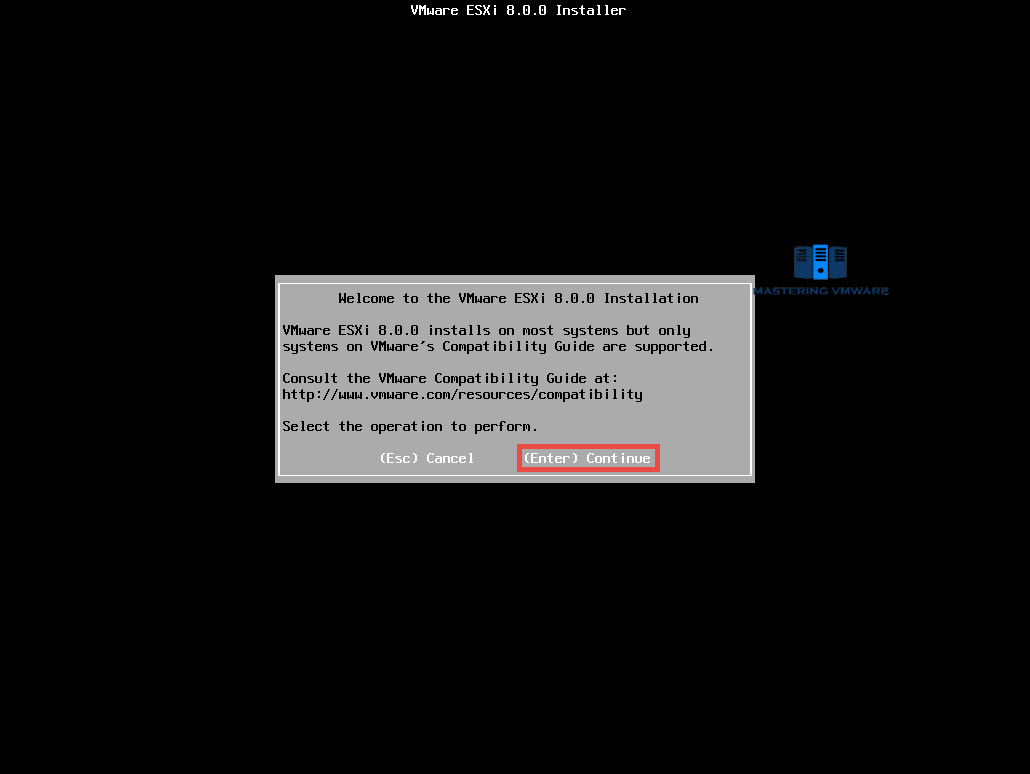 Step 3:
Press F11 to accept the license agreement and continue.
Step 4:
Here you will see the list of disks available in your server.
Select the disk on which you want to install ESXi 8.
Press Enter to Continue.
Step 5:
Select the Keyboard layout and press Enter to continue.
Step 6:
Set the root password for ESXi 8.
Press Enter to continue.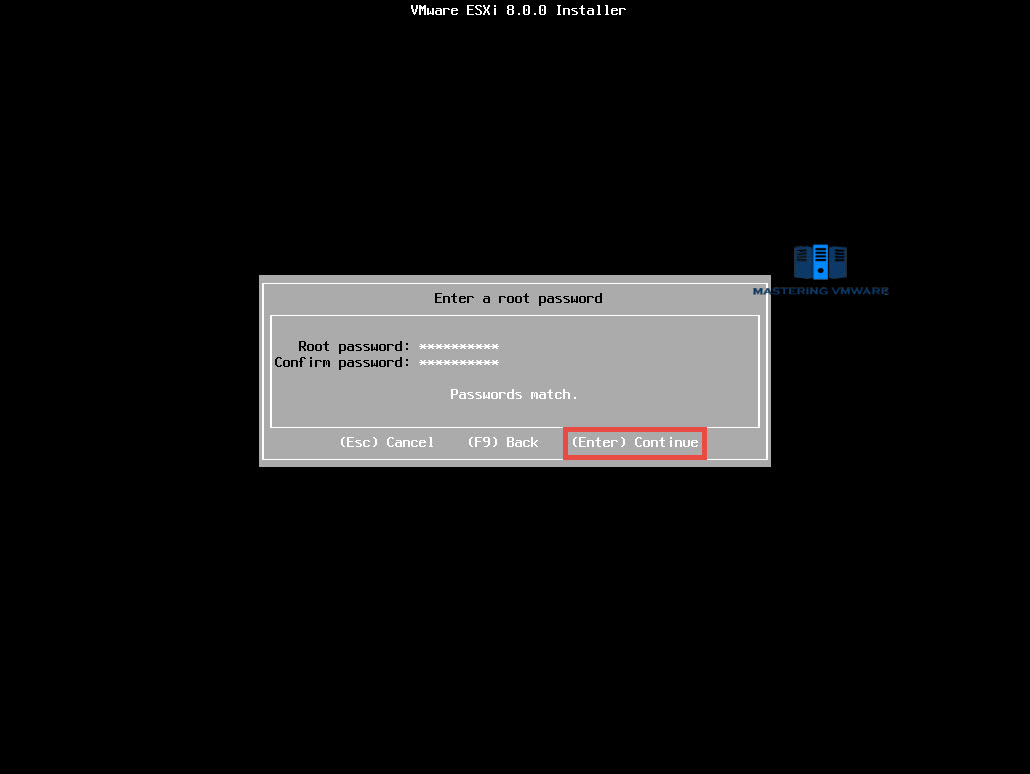 If your CPU is old in that case you may receive this kind of warning. Which is related to future version of ESXi.
For current version you can continue installation by clicking Enter.
Step 7:
Press F11 to start the Installation.
It will take few minutes to install. Once installation completes.
Press Enter to reboot the server.
That's it, Using this simple way you can easily perform installation of ESXi 8 in your server. Before going for installation or upgrade of VMware vSphere it is always recommended to check the compatibility of hardware, firmware & drivers. So that you don't face any problems later.
That's it for Today Friends. I Hope you liked reading this post & If you find anything more to be added or removed feel free to write it in our comments. If you find it useful You are Feel free to share this on social media to help others & spread knowledge.
If you have any query on any thing you are free to write it in our comments section & we will make sure to provide you the better solution as soon as possible.
Follow us on Twitter for Regular updates: Mastering VMware
Join Our LinkedIn Group to get Updates & Discussions: Mastering VMware.
Check out our Facebook Group for discussions & more.
You can also Like & Share our Facebook Page for Latest Updates.