vRealize Operations Manager is a complete vSphere monitoring suite which provides visibility into your virtual Infra. vRealize Operations Manager provides reporting functionality in which we can generate the various reports based on our requirements. There are many default report templates are available which can be easily generated to find Inventory, Configuration, Optimization, Reclaim and many more. In this post we will see on how to generate reports in vROPS.
In Paragraph AD
Once you configure vCenter into vRealize Operations Manager it takes some time to collect all the data and analyze it. Once it is being analyzed you can view it in the dashboards. So then you can go and generate reports easily.
So lets see How to Generate Reports in vRealize Operations Manager:
Step 1:
Login to vRealize Operations Manager.
Go to Dashboards Tab.
Select Reports.
You can see various Report Templates are available.
Select which report you want to generate and click on the Icon to run and generate the report.
Step 2:
Here you have to specify on which object you want to generate report.
If you integrated multiple vcenter servers then you can select it from here.
Select the Appropriate object.
Click OK to run and generate.
Step 3:
It will just take few seconds to generate the reports.
You can see your reports in Generated Reports Tab.
To download the report , Select the report and you can download it in PDF or CSV.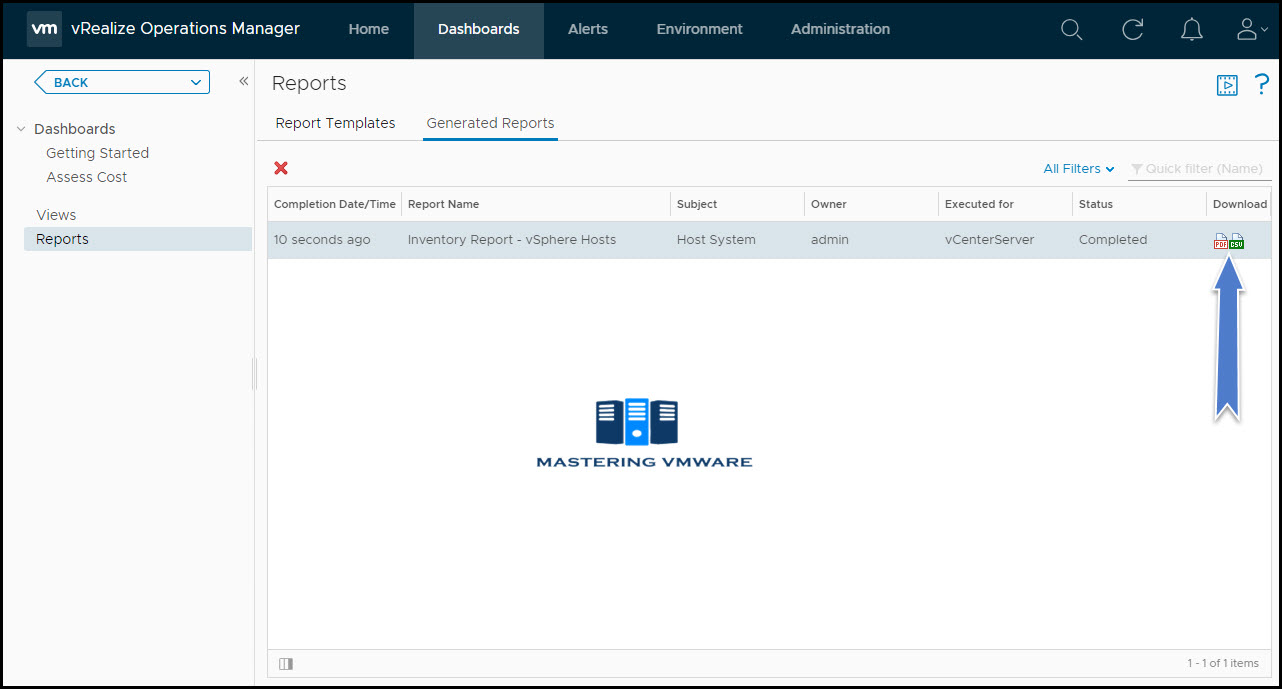 Below is the sample screenshot of the Report:
That's it, Using this way you can generate any reports which you want from default templates. Reports are very useful to get the information and to show to the management team.
Now you can easily generate reports in your environment.
Check below post for custom report:
How to Create Custom Report in vRealize Operations Manager Step by Step ?
Checkout our vRealize Operations Manager Deep Dive for more posts :
vRealize Operations Manager Deep Dive
That's it for Today Friends. I Hope you liked reading this post & If you find anything more to be added or removed feel free to write it in our comments. If you find it useful You are Feel free to share this on social media to help others & spread knowledge.
If you have any query on any thing you are free to write it in our comments section & we will make sure to provide you the better solution as soon as possible.
Join Our LinkedIn Group to get Updates & Discussions : Mastering VMware.
Checkout our Facebook Group for discussions & more.
You can also Like & Share our Facebook Page for Latest Updates.