DRS (Distributed Resource Scheduler) is an advance feature of the vCenter which helps to balance the load on the cluster in automated way. DRS helps to make intelligent allocation of vm resources to ensure the optimal performance within the virtual infrastructure. DRS continuously monitors the cluster load in the vCenter & if it finds that cluster load is imbalanced then it will automatically migrate the vm or ask for recommendations. DRS works in 3 different types of Automation level. Check the link at the End to know more about DRS.
How to Enable DRS on Cluster :-
Step 1:
Login to vSphere Web Client.
Go to Hosts & Cluster view.
Choose the Cluster on which you want to Enable DRS.
Click on Manage Tab.
Choose Settings.
Expand the Services Option.
Choose vSphere DRS.
Click on Edit button to edit the settings.
Step 2:
Cluster Setting Wizard will open here.
Choose the first option "vSphere DRS"
Check the box "Turn ON vSphere DRS"
In the DRS Automation you can specify the automation level which you want to use with DRS there are 3 types of levels are there Manual, Partially Automated, Fully Automated.
So choose the level according to your requirement.
Click OK to save & close.
That's it now you have successfully enabled the DRS on the cluster.
To see the DRS choose the Cluster.
Go to Summary Tab.
There you can see the DRS Details & Status on your cluster.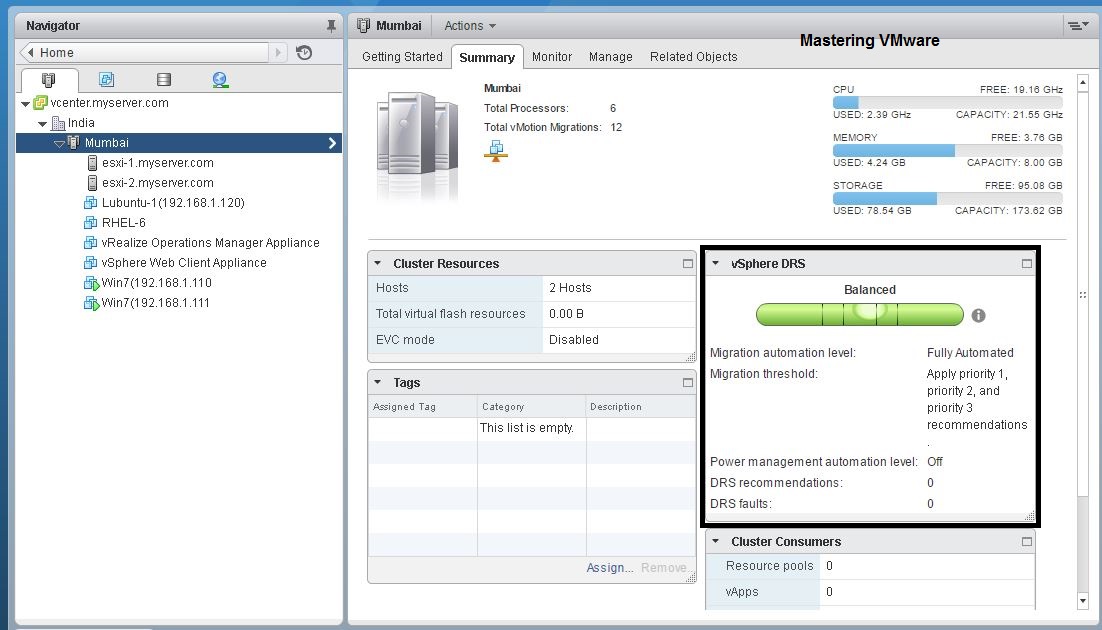 By this way you can easily Enable the DRS on the cluster to balance the load of the cluster & Using DRS you can utilize the resources to very efficiently.
Checkout Our Post on DRS:-
That's it for Today Friends. I Hope you liked reading this post & If you find anything more to be added or removed feel free to write it in our comments. If you find it useful You are Feel free to share this on social media to help others & spread knowledge.
If you have any query on any thing you are free to write it in our comments section & we will make sure to provide you the better solution as soon as possible.
Checkout our Facebook Group for discussions & more.
You can also Like & Share our Facebook Page for Latest Updates.