OVF & OVA both are virtualization file format's. Which are used to export & import virtual machines from one server to another. It can be used in VMware, Virtual Box & RHEL virtualization.
In this post i will show you how to deploy exported ovf or ova file in your virtual infrastructure.
Featured Sponsor
Check below steps to deploy ova or ovf :-
Step 1:
Login to vSphere web client.
Step 2:
Click on Hosts & Clusters.

Step 3:
Choose the vCenter Server.
Step 4:
Right Click on vCenter Server & choose deploy OVF Template.

Step 5:
Deploy OVF wizard will open.
Provide the source of the ovf or ova file.
You can either provide the URL or Browse from local machine.
Click Next to proceed.

Step 6:
Review & Verify your ovf template details.
Click Next to proceed.

Step 7:
Provide the Name of your VM.
Choose the Data center or folder where you want to deploy your vm.
Click Next to proceed.
Step 8:
Select the resource i.e. ESXi server.
Click Next to proceed.

Step 9:
Select the Storage for your vm.
Specify the disk format you want to use.
Choose VM storage policy if you have any.
Choose the datastore or SAN Device.
Click Next to proceed.
Step 10:
Choose the correct Network configuration .
Check for the green tick mark under configuration.
Click Next to proceed.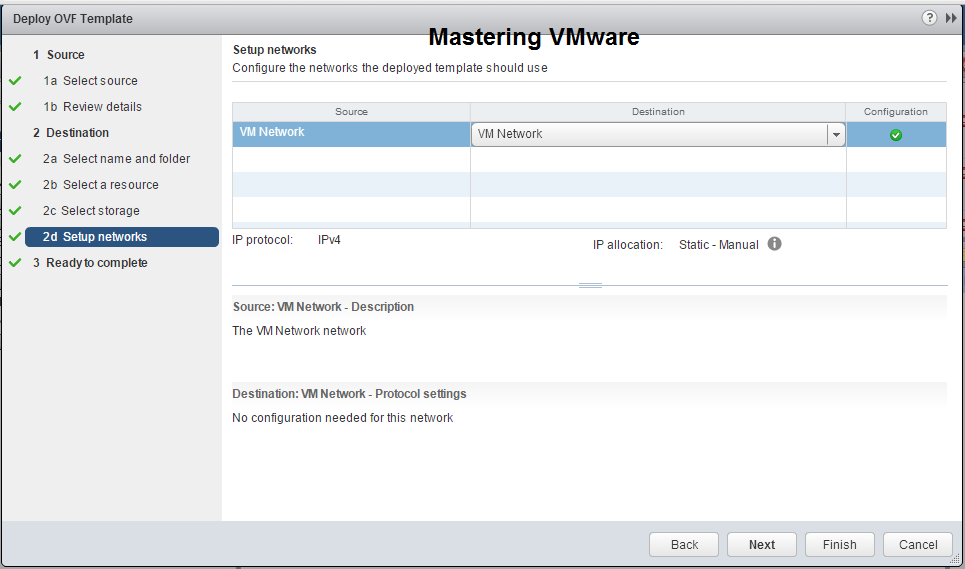 Step 11:
Review all the settings you have done & click Finish to deploy.
You can also choose power on deployment.
That's it you have successfully deployed your ovf template.
Checkout Our Posts on How to use OVF & OVA Files :-
That's it for Today Friends. I Hope you liked reading this post & If you find anything more to be added or removed feel free to write it in our comments. If you find it useful You are Feel free to share this on social media to help others & spread knowledge.
If you have any query on any thing you are free to write it in our comments section & we will make sure to provide you the better solution as soon as possible.
Checkout our Facebook Group for Discussions & More Stuff.
Like & Share our Facebook Page for Latest Updates.