vSwitch provides the connectivity between the virtual machines within ESXi Host, virtual machines on different ESXi Hosts & also provide the connectivity to the outside physical switch & network.vSwitch uses 3 components to provide the network connectivity. So in this post i will show you how you can easily create vSwitch from vSphere Web Client to connect virtual machines into the network & outside network.
In Paragraph AD
Let's check out how you can easily create vSwitch Step by Step:-
Step 1:
Login to vSphere Web Client.
Step 2:
Choose the Hosts & Clusters from the Home Screen.

Step 3:
Choose the ESXi host on which you want to create vSwitch.
Choose Following as shown:-
Manage > Networking > Virtual Switches.
Here you will find one switch is already created.
Click on the icon shown with Number 5 to add new switch.
Step 4:
Add Networking Wizard will open.
Choose the third option "Virtual Machine Port Group for a Standard Switch"
Click Next to proceed.
Step 5:
Choose Second option "New Standard Switch" to create new switch.
Click Next to proceed.
Step 6:
Here you will have to provide the Adapter to connect to the switch for outside networking connectivity.
If you don't provide the adapter you will not be able to connect to the outside network.
Click on Green Plus icon to add Adapter.
Step 7:
Here you will get the list of Adapters available.
You can also view the Adapter details on the right side by choosing any adapter.
Choose the proper Adapter & click Ok to add into switch.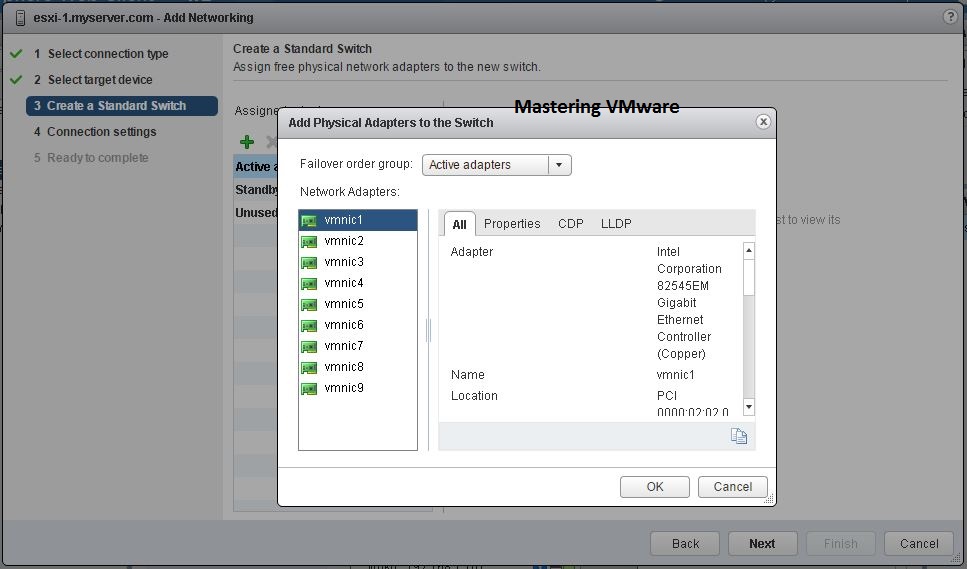 Step 8:
After clicking Ok you will see the added Adapter in the Active Adapter list.
Click Next to proceed.
Step 9:
Here you can change the Netwrok Label for the VM Port Group or you can leave it default.
If you have VLAN you can also provide the VLAN ID by dropdown.
Click Next to proceed.
Step 10:
You will see all the Configuration you have done.
Click Finish to create switch.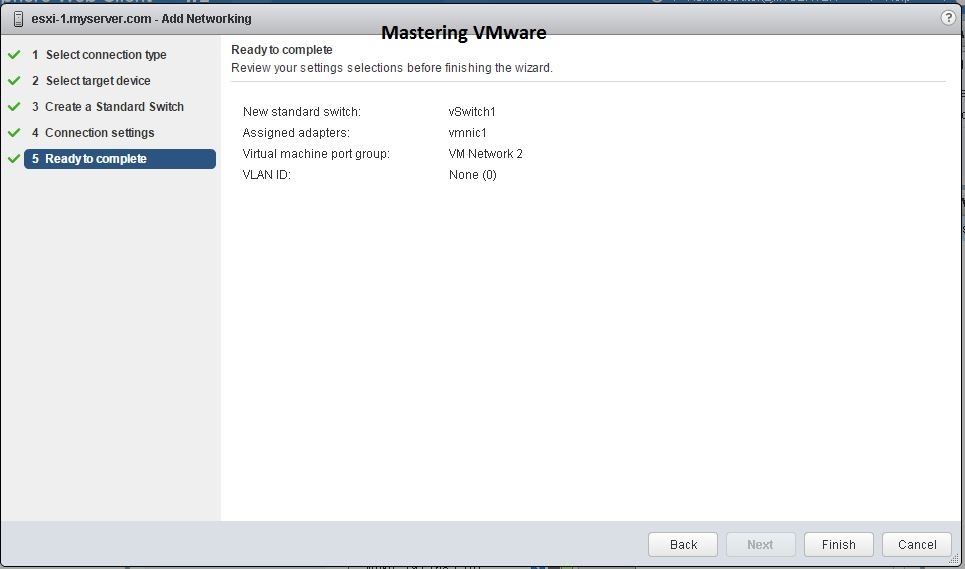 That's it you have successfully create your vSwitch you can check it at the same place by choosing the Switch Name in my case it is "vSwitch1".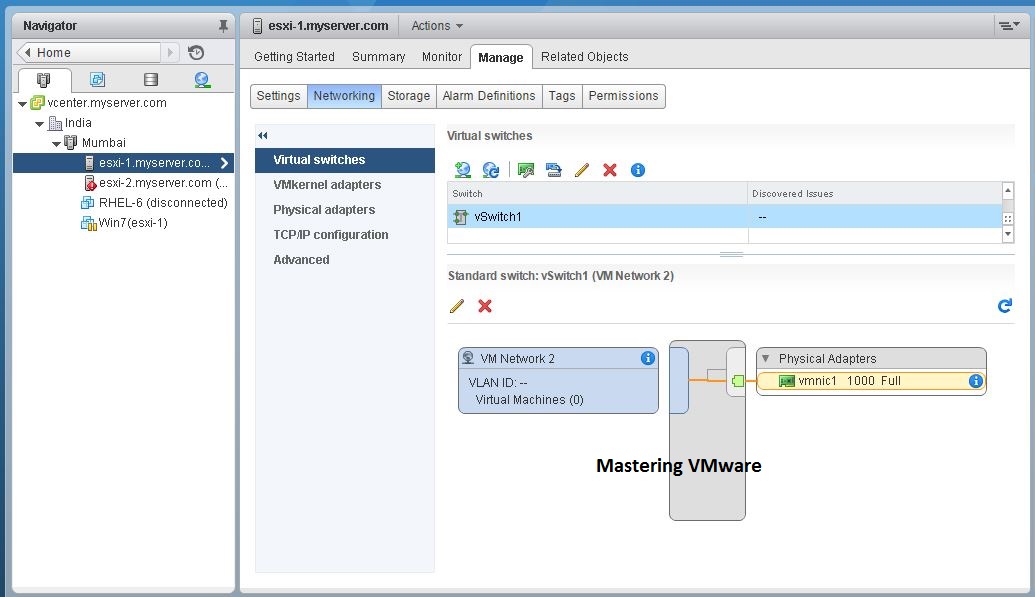 Checkout Our Posts on vSwitch :-
That's it for Today Friends. I Hope you liked reading this post & If you find anything more to be added or removed feel free to write it in our comments. If you find it useful You are Feel free to share this on social media to help others & spread knowledge.
If you have any query on any thing you are free to write it in our comments section & we will make sure to provide you the better solution as soon as possible.
Checkout our Facebook Group for discussions & more.
You can also Like & Share our Facebook Page for Latest Updates.