Template is a master copy of virtual machine or you can say baseline image of virtual machine which is used later while deploying virtual machines. When we want to save our vm configurations, applications & vmdk for deploying multiple vm with same we can use template. It helps us in many scenario such as mass deployment of virtual machines. We get 2 options while using Template. We can use either convert to template or clone to template.
Let's see step by step how you can use clone to template to create template of virtual machine:-
Step 1:
Login to vSphere Web Client.
Step 2:
Choose Host's & Clusters.

Step 3:
Choose the Virtual Machine for which you want to convert to Template.
Right Click > Template >Convert to Template as shown in image.
Step 4:
You will get prompt for confirmation saying that convert virtual machine to template.
Click Yes to convert.
It will take few minutes to convert virtual machine to template.
After completion you can see the template in VM's & Templates option.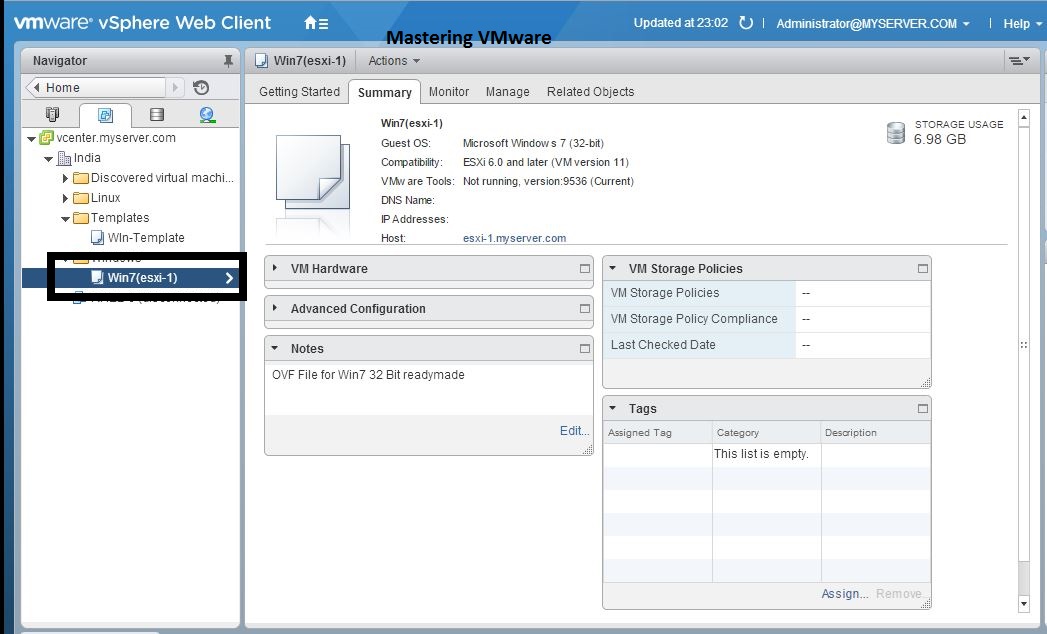 That's it you have successfully converted virtual machine to Template.
Checkout Our Posts on Template :-
That's it for Today Friends. I Hope you liked reading this post & If you find anything more to be added or removed feel free to write it in our comments. If you find it useful You are Feel free to share this on social media to help others & spread knowledge.
If you have any query on any thing you are free to write it in our comments section & we will make sure to provide you the better solution as soon as possible.
Checkout our Facebook Group for Discussions & More Stuff.
Like & Share our Facebook Page for Latest Updates.