Newer Editions of vRealize Operations Manager comes with the cost analysis for the private cloud. vRealize Operations Manager provides insight into the private cloud cost usage based on the resources added into it. Costing part was available only with the vRealize Business but now it is also available in vRealize Operations Manager. By default vRealize Operations Manager comes with the "$" currency unit but if you are in a different country then you can easily change it. In this post we will see on How you can change the currency unit in the vRealize Operations Manager.
In Paragraph AD
By Integrating cost into the vRealize Operations Manager you can analysis the costing of your private cloud and forecasting of the infra. So before thinking about purchasing new hardware, it's best to look at capacity reclamation opportunities.  vRealize Operations can help you do just that.  View each of your datacenters and the associated capacity reclamation opportunities as well as the cost savings opportunities that go along with that.
So let' see How to change Currency unit in the vRealize Operations Manager:
Step 1:
Login to vRealize Operations Manager.
Go to Administration Tab.
Expand Management section.
Choose Global Settings.
In the Last line you can see Currency options.
Click on Choose Currency to change unit.
Step 2:
Select the currency of your requirement.
Note: Please make sure you choose the currency unit properly as it can not be changed once selected.
Click Set Currency to save.
Step 3:
You will get confirmation prompt.
Click OK to close the prompt.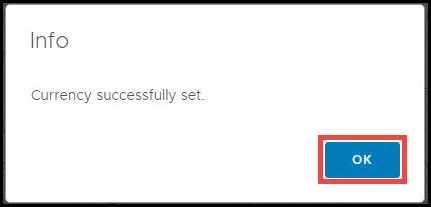 As you can see that currency is now set to the specified currency :
That's it, Using this way you can easily change currency unit after the installation of the vRealize Operations Manager so that you can see cost analysis of your private cloud.
Note: Make sure you select the appropriate currency , once it is selected you can not change it.
Checkout our vRealize Operations Manager Deep Dive for more posts :
vRealize Operations Manager Deep Dive
That's it for Today Friends. I Hope you liked reading this post & If you find anything more to be added or removed feel free to write it in our comments. If you find it useful You are Feel free to share this on social media to help others & spread knowledge.
If you have any query on any thing you are free to write it in our comments section & we will make sure to provide you the better solution as soon as possible.
Join Our LinkedIn Group to get Updates & Discussions : Mastering VMware.
Checkout our Facebook Group for discussions & more.
You can also Like & Share our Facebook Page for Latest Updates.