Update Manager
How to Attach Baseline to the ESXi Host in VMware Update Manager
Attach Baseline to the ESXi Host in VMware Update Manager
In the previous post we have learned about what is baseline and how to create baseline. Once you create baseline you must attach the baseline to the host to check it's compliance status. So in this post we will see on How you can attach baseline to the ESXi Host. You can either attach baseline to the individual ESXi host or whole cluster. So if you attach to whole cluster then you don't have to manually attach baseline to each ESXi hosts.
Featured Sponsor
By Attaching Baselines to the host you can check the Compliance of the ESXi hosts against the associated baseline configuration. Here we will be attaching baseline to the Cluster so we don't need to manually attach baseline for each host.
Attaching baseline for cluster and ESXi hosts are same method. So let's see How to Attach Baseline to the ESXi Hosts:
Step 1:
Select the Cluster or ESXi host on which you want to Attach Baseline.
Go to Updates Tab.
Select Host Updates.
Here you will see Attached Baselines.
Click on Attach to Attach Baseline to the cluster.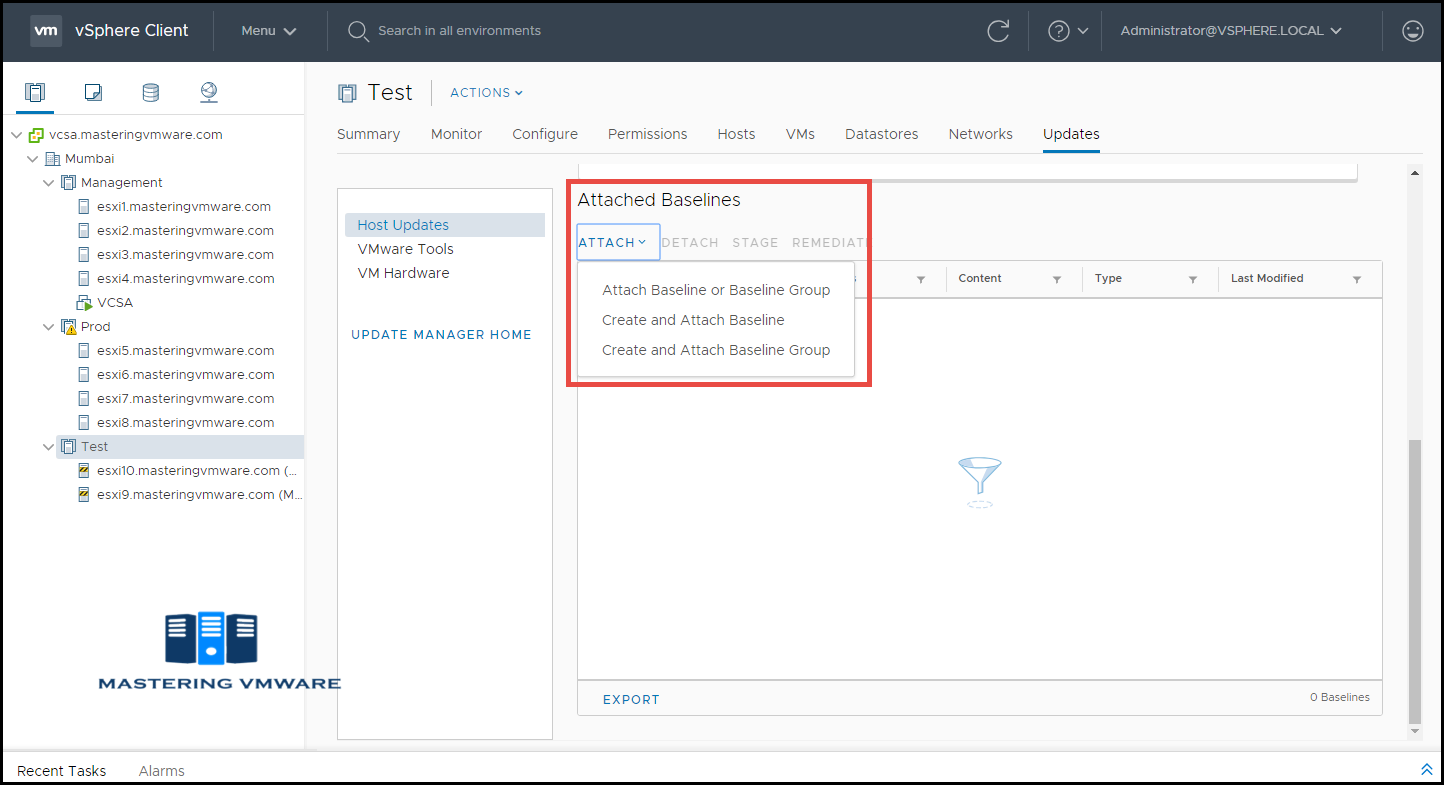 Step 2:
Select the baseline you want to attach to the cluster.
Click Attach.
Once baselines are attached you can see in the Attached Baselines list:
Select the baseline to view it's details.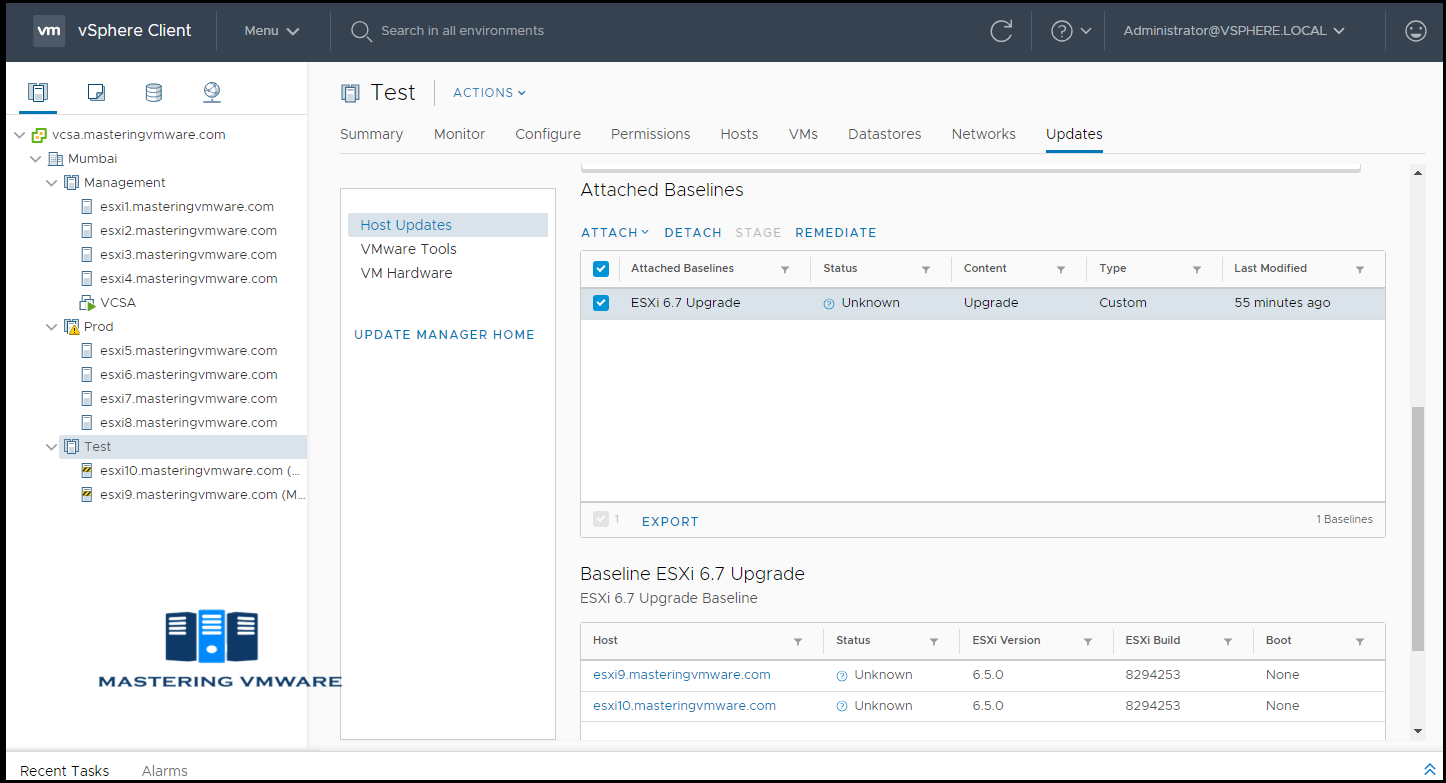 Using this way you can easily attach baseline to ESXi host or Whole cluster. If you are going for full upgrade then it is best to attach baseline to the clusters so you don't have to manually attach baseline to each ESXi Hosts.
That's it for Today Friends. I Hope you liked reading this post & If you find anything more to be added or removed feel free to write it in our comments. If you find it useful You are Feel free to share this on social media to help others & spread knowledge.
If you have any query on any thing you are free to write it in our comments section & we will make sure to provide you the better solution as soon as possible.
Join Our LinkedIn Group to get Updates & Discussions : Mastering VMware.
Checkout our Facebook Group for discussions & more.
You can also Like & Share our Facebook Page for Latest Updates.