Permissions are always very helpful to maintain security of any product or device. we can give permissions to only authorized users only & block permissions for unauthorized users to make secure environment. vCenter provides Role in Access control to provide users permissions to vSphere Objects. Role is an group of privileges. vCenter uses Roles to provide the permissions to the user to access the different vSphere Objects.
So let's see how to assign permissions to the user step by step.
Assigning Permissions to the User :-
Step 1:
Logon to your vSphere Web Client using Administrator access.
Choose the Administration from Navigator Menu.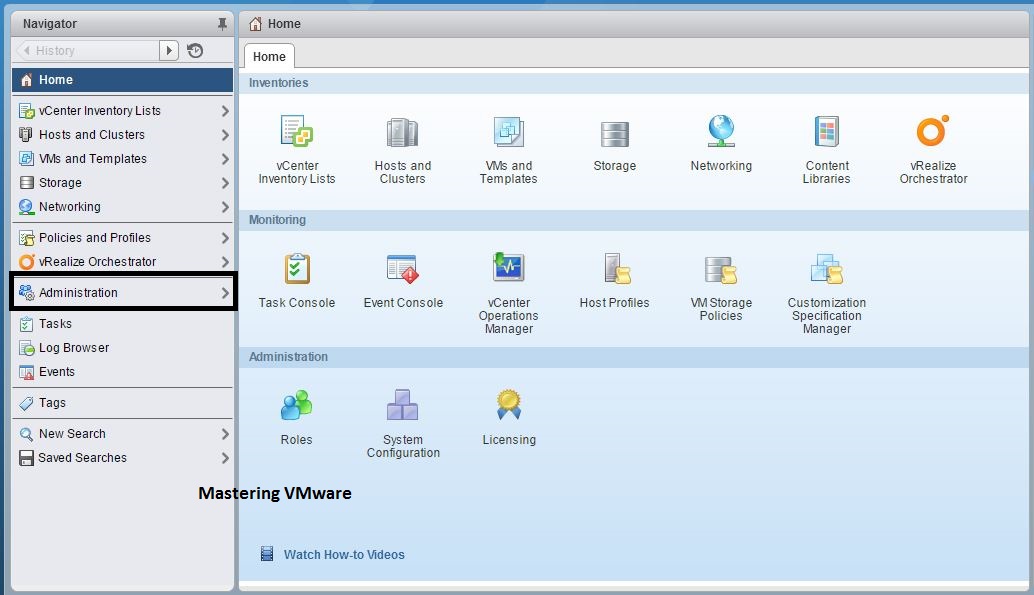 Step 2:
Here Expand the Access Control.
Choose the Global Permissions.
Click on Green Plus icon to add user into global permissions & assign permissions.


Step 3:
Click on Add button to add user into Global Permissions.

Step 4:
Choose the Domain first from which you want to add user from.
Choose the user & click Add button to Add & click OK to close.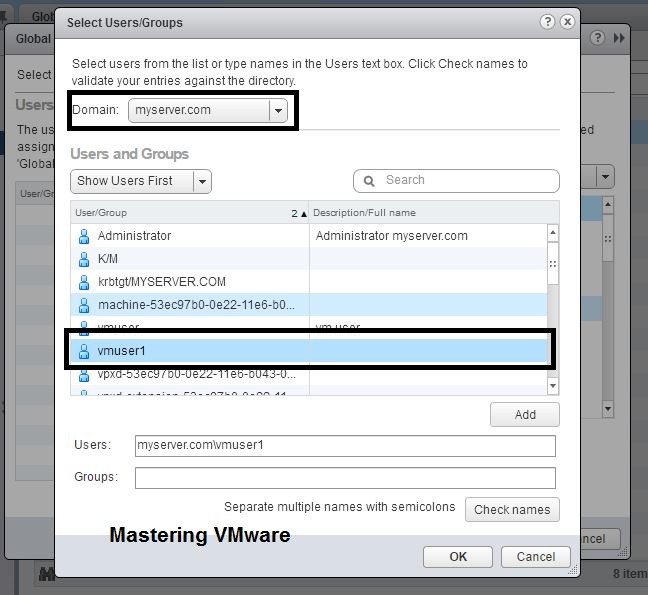 Step 5:
Now you can see that your user is listed in the Users & Groups.
So now on the Right side under Assigned Role click on the small triangle to Drop Down the list.
Choose the Role you have created.


Step 6:
Now you can see the Assigned Role to the user.
Click OK to save & close.
That's it you have successfully assigned user a role. Now you can see the assigned role to the users in the list.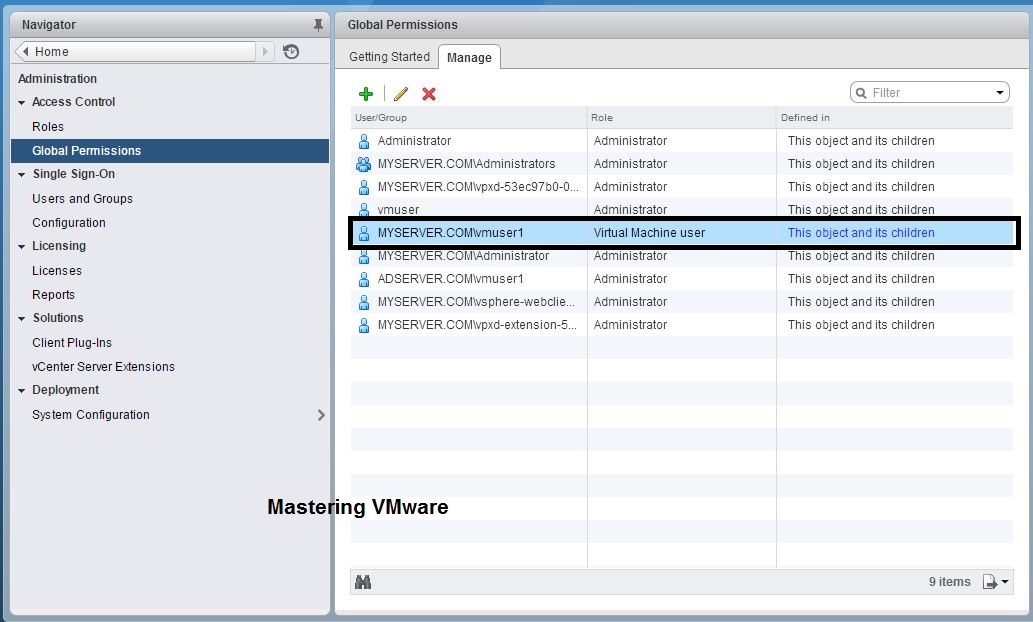 Now you can create user's & assign permissions according to your requirement.
Checkout Our Posts on vCenter Server Permissions :-
That's it for Today Friends. I Hope you liked reading this post & If you find anything more to be added or removed feel free to write it in our comments. If you find it useful You are Feel free to share this on social media to help others & spread knowledge.
If you have any query on any thing you are free to write it in our comments section & we will make sure to provide you the better solution as soon as possible.
Checkout our Facebook Group for discussions & more.
You can also Like & Share our Facebook Page for Latest Updates.