In VMware vSphere we can use the iSCSI Storage as a shared storage for our ESXi hosts. We can create the datastore from the iSCSI Storage LUN's. So in this post we will see on how to add iSCSI datastore to your vSphere so that you can use it as shared storage.
Featured Sponsor
Configuring the ISCSi Software Adapter in vCenter:-
Step 1:
Login to vSphere Web Client.
Choose the Hosts & Clusters from the Home Screen.

Step 2:
Choose the Host on which you want to add iSCSI Storage.
Click on Manage.
Click on Storage.
Click on Storage Adapters.
Now you will see small Green plus icon click on it & choose "Software iSCSI adapter".
Step 3:
You might get warning message don't worry just click OK to add new adapter.
Step 4:
Now you can see that your iSCSI Software Adapter is listed.
Click on Network Port Binding Tab.
Click on Green plus icon.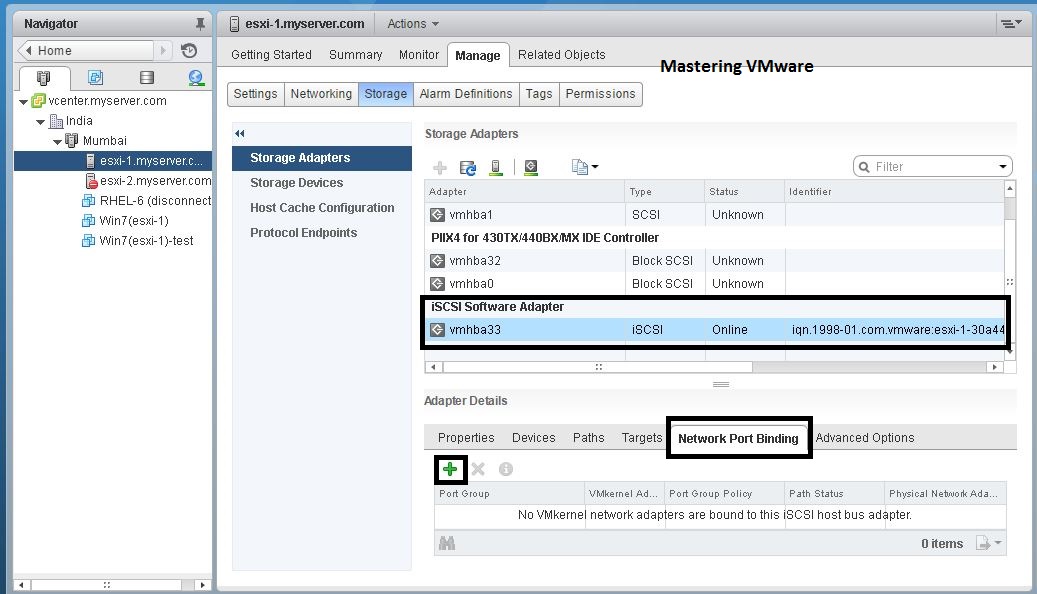 Step 5:
You will require the VMkernel Adapter to add iscsi storage.
So either you can create new standard switch or you can use existing but it is recommended to use different switch for storage.
Now here choose the Switch you want to use .
Click OK to add.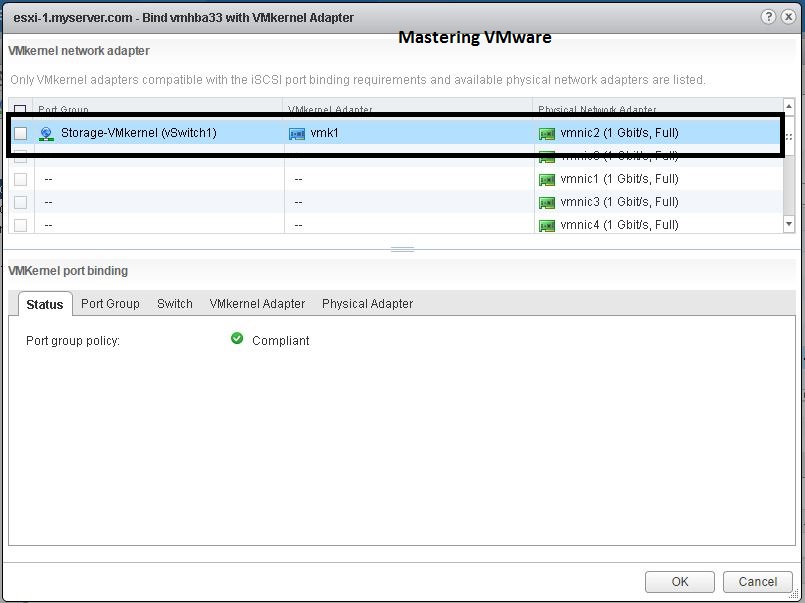 Step 6:
Now you will see that your switch is listed in Network Port Binding.
You might see the Message to re scan configuration don't worry you can close it.
Step 7:
Now click on Targets Tab.
Choose Dynamic Discovery.
Click Add button.
Step 8:
Provide the IP address or host name of your iSCSI Target Server in my case i have created iSCSI Target Server in Windows server so i am providing that IP address.
Leave Port as it is.
Click OK to add.
Step 9:
Click on Paths Tab if you don't see your iSCSI Target Server choose the icon to Rescan all the Storage Adapters.
It will rescan all the available storage adapters & vmfs.
Step 10:
Now click on Devices Tab you can see your iSCSI Target Server is listed here.
Now we have successfully added the iSCSI Target Server now we will add the new datastore for the iSCSI Storage.
So Now let's see step by step How to add ISCSi Datastore.
Adding ISCSi Datastore:-
Step 11:
Choose the Host on which you want to add datastore.
Right click > Storage > New Datastore.
Step 12:
New Datastore wizard will open.
Choose the Type of the datastore.
We will be using VMFS so choose the VMFS .
Click Next to proceed.
Step 13:
Here you can provide the datastore name.
Choose your iSCSI Target Server which is listed.
Click Next to continue.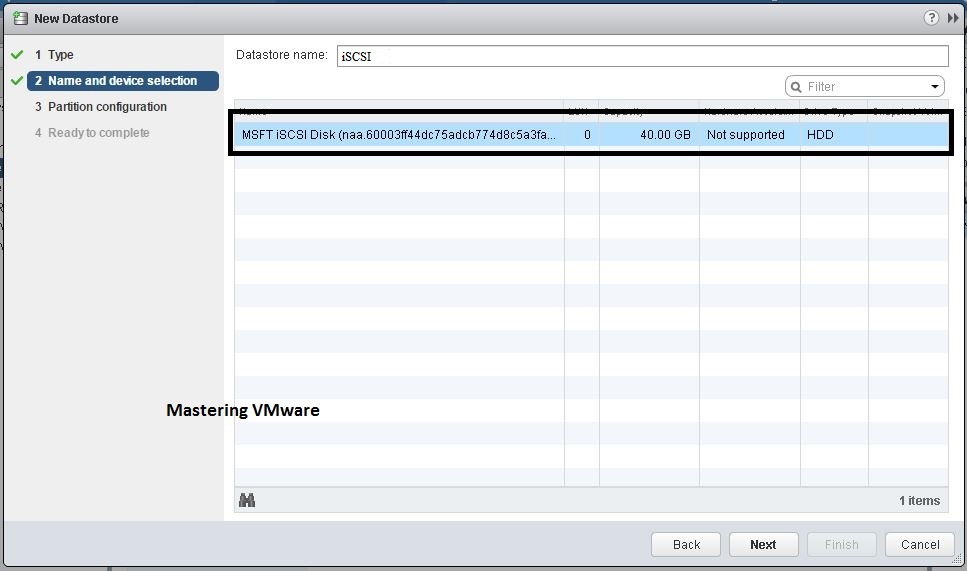 Step 14:
Here you have to provide the how much datastore size you want to allocate.
You can specify it according to your requirement.
Click Next to proceed.
Step 15:
Review all the configurations & click Finish to save & add the datastore.
Now you can see your iSCSI datastore is listed successfully.
That's it you have successfully add iSCSI Target Server to vSphere & added iSCSI datastore. But this we have added for one host for adding it to another host you have to follow all the steps again.
So now you can have shared storage between the multiple hosts.
Checkout Our Posts on creating & configuring the iSCSI Storage in Windows Server & Openfiler :-
Creating & Configuring iSCSI in Windows Server 2012 R2:-
Creating & Configuring iSCSI in Openfiler :-
That's it for Today Friends. I Hope you liked reading this post & If you find anything more to be added or removed feel free to write it in our comments. If you find it useful You are Feel free to share this on social media to help others & spread knowledge.
If you have any query on any thing you are free to write it in our comments section & we will make sure to provide you the better solution as soon as possible.
Checkout our Facebook Group for discussions & more.
You can also Like & Share our Facebook Page for Latest Updates.