Reports are always helpful to know about your environment. Reports will give you overall idea about how many server's you have, how much resources are used or using currently, How much storage is occupied & how much is free etc etc . So in vSphere Environment you can also pull the reports of your infrastructure easily with the details you require from vSphere Web Client.
Exporting Reports :-
Step 1:
Choose the Object for which you want to Export report.
Here i am exporting reports of all vm's inside vCenter Server.
Choose the Object.
Click on Related Objects.
Under the Related Objects you will get many different options available such as vm's, datastores, hosts etc.
So choose the option for which report you want to export.
You can choose multiple vm or any other objects also just press ctrl & select the objects.
Click on the Small Icon at bottom shown as export icon.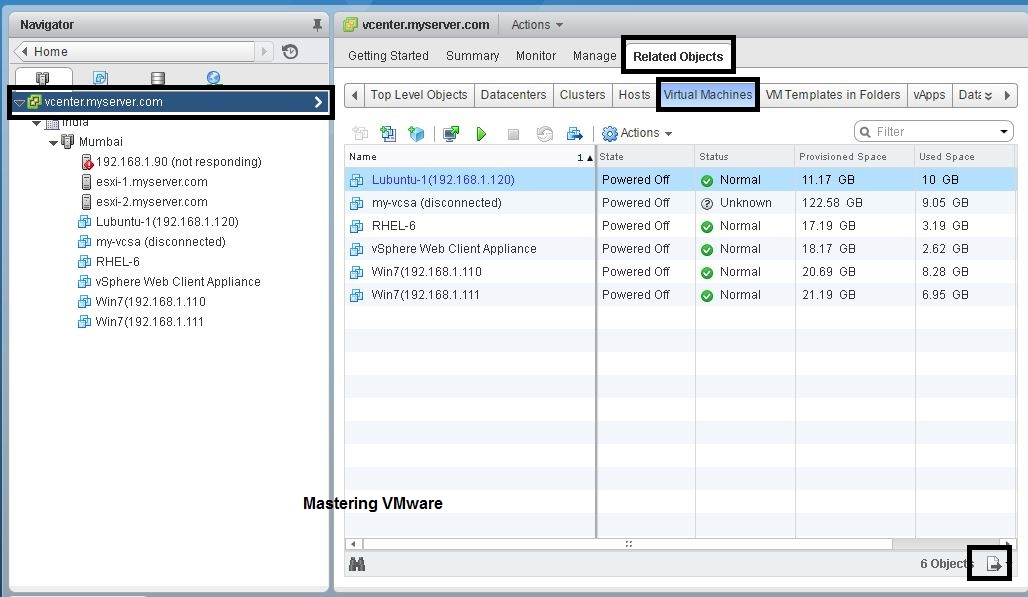 Step 2:
Here you can specify which columns you want to export within the report.
So choose the columns or you can also choose all the columns.
Click Generate CSV Report.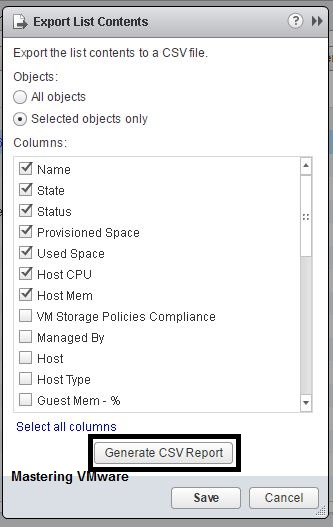 Step 3:
Now as you can see that all the fields are grayed out.
Click on Save button to save & download the report.
Step 4:
Provide the path where you want to save the report.
Click on Save button to save the report into your system.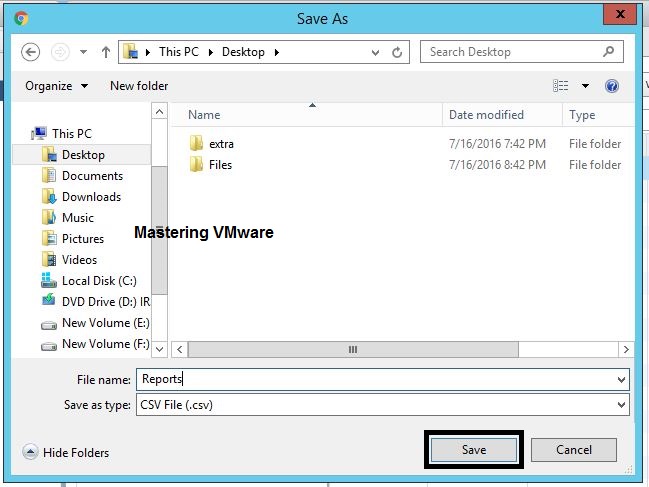 Below is the sample snapshot of the Report you can check on it how it looks:-

That's it for Today Friends. I Hope you liked reading this post & If you find anything more to be added or removed feel free to write it in our comments. If you find it useful You are Feel free to share this on social media to help others & spread knowledge.
If you have any query on any thing you are free to write it in our comments section & we will make sure to provide you the better solution as soon as possible.
Checkout our Facebook Group for discussions & more.
You can also Like & Share our Facebook Page for Latest Updates.