Monitoring the infrastructure is always the important task for IT team to manage all the resources well. If you are using the vSphere Virtual Infrastructure then also you have to monitor your VM's , Hosts, vCenter's so to monitor the virtual infra VMware provides the Alarms which are used to notify users about specific events, Conditions & state of objects in the vCenter. After configuring alarms you can setup the Email Alerts for the Alarms so that when the alarm is generated you will get an mail about the alarm directly on your Email.
Email alerts are also useful if when you are not in the office & you can easily access your mail so that you will get to know about the problems occurring in Infrastructure & you can work on that.
So let's see how to configure Email alerts in vCenter Server.
Configuring Email Alert in vCenter :-
Step 1:
Login to vCenter Server using vSphere Web Client.
Choose the vCenter Server.
Click on Manage Tab.
Click on the Settings Option.
Choose General settings.
Click on Edit button to Edit the General Settings of vCenter Server.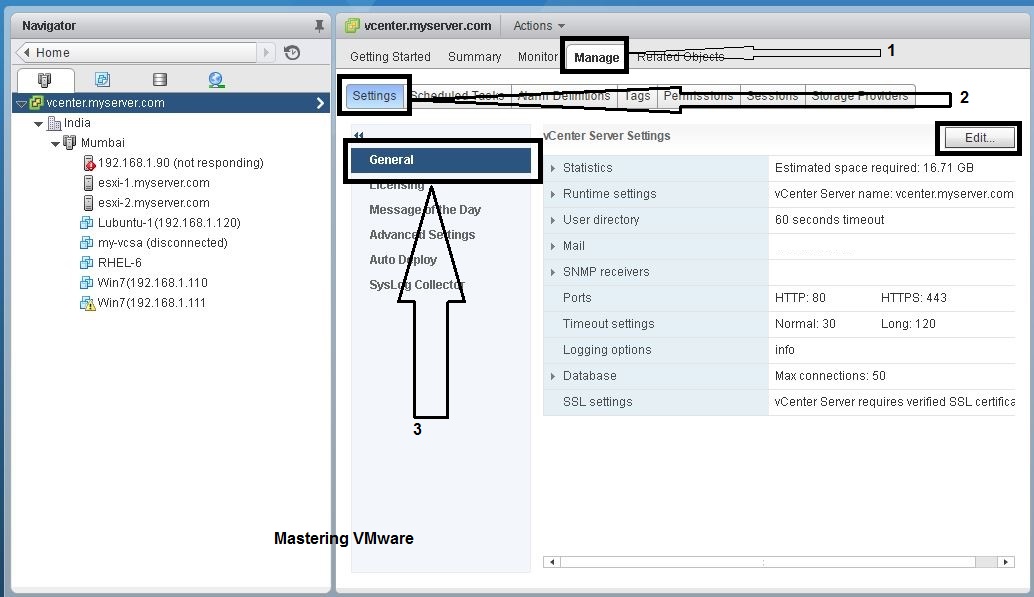 Step 2:
Choose the Mail Option to configure Mail settings.
Here as you can see you only have to provide the Mail Server IP & Mail Sender Address.
So after providing the details click OK to save & close.
Step 3:
You have successfully configured the Email.
As you can see the details are listed in the Mail Section.
Step 4:
Now as you have successfully configured the Email Settings.
We first need to test the Setting whether it is working or not.
So for Testing the Email Alert you can create custom alarm & in the Action you can send notification to an Email Address.
This is the Sample Screenshot of an Email Alert of vCenter.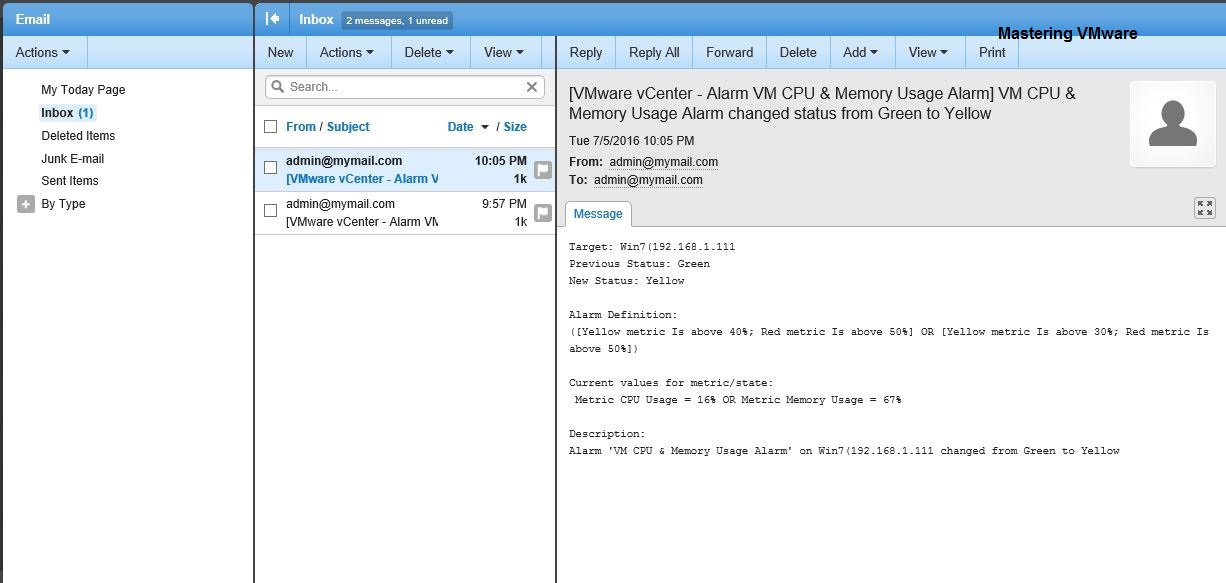 To create the custom Alarm check the below link.
Checkout Our Post on Creating Custom Alarm:-
That's it for Today Friends. I Hope you liked reading this post & If you find anything more to be added or removed feel free to write it in our comments. If you find it useful You are Feel free to share this on social media to help others & spread knowledge.
If you have any query on any thing you are free to write it in our comments section & we will make sure to provide you the better solution as soon as possible.
Checkout our Facebook Group for discussions & more.
You can also Like & Share our Facebook Page for Latest Updates.